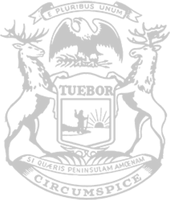 Rep. Hall: Governor must do more on taxes to help people, families
House Tax Policy Committee Chairman Matt Hall, of Marshall, today said Gov. Gretchen Whitmer failed to put forth impactful plans to meet the needs of hard-working people and families during her annual State of the State address.
"Gov. Whitmer has shown she is ready and willing to spend taxpayer money to fund her campaign promises. But the Legislature is committed to saving taxpayers money as they see costs rising everywhere," Hall said. "We need a sensible approach that will get people further along in life, instead of reaching further into their pockets to fund government wish lists."
Hall said he is determined to pursue solutions that lower taxes for people across Calhoun and Kalamazoo counties, as well as the state. Federal rules generally have prohibited the use of one-time COVID relief and infrastructure funds to lower taxes. However, the state's own tax revenues have outperformed previous expectations. The latest Consensus Revenue Estimating Conference projects $7 billion combined on the state's general fund and school aid fund balance sheets, which is unprecedented.
Hall outlined the need for targeted measures that prioritize broad tax relief for workers, seniors and property owners. While Whitmer highlighted the need to explore an Earned Income Tax Credit, Hall noted the Internal Revenue Service estimates that between 21 and 26 percent of EITC claims are paid out in error, and that the state has already been embroiled in fraud problems through unemployment and federal Pandemic Unemployment Assistance claims.
"We must carefully look at lowering taxes where federal dollars have allowed for an injection of funding and created an opportunity to provide relief," Hall said. "Inflation, workforce shortages and supply chain disruptions have hit the pocketbooks of many people extremely hard and are forcing them into tough financial decisions. Sensible tax reductions can alleviate this while getting more money into our state and local economies."
Whitmer also made a push in her address for a $2,500 rebate for the purchase of an electric vehicle and charging equipment. Hall is not supportive of the plan, questioning a need to incentivize buyers when the demand for electric vehicles is already significant. Hall said the House Tax Policy Committee will continue to review common-sense measures that support the long-term viability of the electric vehicle industry while ensuring the state is on the cutting edge of technology and attracting jobs. The Legislature has also formed a workgroup with industry experts to deliver a sound policy approach going forward that respects taxpayers while continuing a vital revenue source.
Hall recently spearheaded and voted to advance plans creating funds dedicated to attracting economic development projects. Now law, the measures paved the way for a $6.5 billion investment in electric vehicle and battery production announced by General Motors on Tuesday.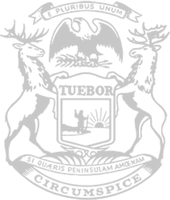 © 2009 - 2022 Michigan House Republicans. All Rights Reserved.
This site is protected by reCAPTCHA and the Google Privacy Policy and Terms of Service apply.