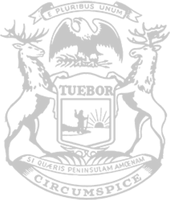 Rep. Hall: GM's investment a historic victory as work continues to bring economic development to Michigan
State Rep. Matt Hall, of Marshall, today said plans he developed and voted to send to the governor's desk have delivered transformational economic opportunity to Michigan – and will continue to do so in the future.
At an event at the state Capitol today, General Motors announced it will invest $6.5 billion at two Michigan sites for electric vehicle and battery production. One proposed investment in Lansing would create an estimated 1,700 jobs when the plant is fully operational.
"Electric vehicles and electric batteries are the future of vehicle design. I have worked to ensure Michigan can be at the forefront of the auto industry going forward, just as it has been for the last hundred years," Hall said. "Bringing these types of production and engineering opportunities to our communities will give our workforce access to the cutting-edge jobs of tomorrow."
New laws Hall supported created funds dedicated to developing critical industries and site readiness. The main mechanism created within the laws – the Strategic Outreach and Attraction Reserve (SOAR) Fund – can receive appropriated money through the Legislature or another source to attract large-scale economic development projects. Hall and the Legislature recently voted to approve an investment of $1 billion into the SOAR fund.
Hall is also taking a leading role in making Michigan more competitive through proposed legislation. House Bill 5601 creates a research and development tax credit for certain industries, including electric battery technology, advanced automotive projects, semiconductors and life sciences. The measure works with the economic development plans to both set up and shore up domestic industries in areas that are currently lacking.
A global semiconductor shortage has virtually dried up the supply of microchips used to manufacture numerous different machines. The auto industry has been particularly hampered by this shortage, and manufacturers have faced production delays and shutdowns as they wait for chips they need to finish cars on the assembly line.
When testifying on his bill before the House Tax Policy Committee last week, Hall noted the work Pfizer's manufacturing site in Kalamazoo has done in producing COVID-19 vaccine.
"I'm working to deliver more opportunities and growth to Calhoun County and our region. It's an area that has shown it can step up with hard-working people and be an arsenal of production," Hall said. "Michigan has a rich history in production and manufacturing, and these development plans can further help Calhoun and Kalamazoo counties capitalize on their economic potential."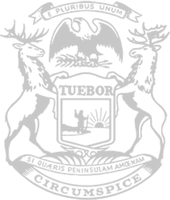 © 2009 - 2022 Michigan House Republicans. All Rights Reserved.
This site is protected by reCAPTCHA and the Google Privacy Policy and Terms of Service apply.