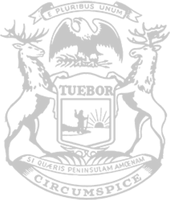 Rep. Hall fights to fix problems exposed by Bureau of Elections audit
Legislation will protect integrity of Michigan's elections
State Rep. Matt Hall of Marshall is spearheading a bipartisan plan advancing in the Michigan House that would fix several issues uncovered by an audit of the state's Bureau of Elections.
Hall, who chairs the House Oversight Committee, said the Auditor General released a performance audit of the department in December 2019 that revealed significant shortcomings, calling into question the bureau's ability to oversee Michigan elections. Among other issues, the Auditor General found the bureau did not have proper control over the statewide voter list to help decrease the risk of ineligible voters casting a ballot. Hall led hearings on the audit, and the Oversight Committee adopted a report recommending legislative changes.
"The audit revealed that a considerable number of people listed as eligible voters in our Qualified Voter File had birthdays that indicated they were 122 years old or older," Hall said. "Either these people really are 122 years old and we have a couple of hundred Guinness world record breakers here in Michigan, they've passed away, or the Secretary of State doesn't have their accurate birthday on file."
The Secretary of State told the committee that if old voter files did not indicate a birthdate, they were assigned a birth year that was implausible, referred to as a placeholder date of birth, as an indicator to update the file. These updates have not taken place.
Hall's legislation would establish a procedure that would require the Secretary of State to update its records. If an updated date of birth is not provided after the process is complete, it would ensure these individuals are removed from the Qualified Voter Filer (QVF).
"Failing to remove people who are deceased from the QVF opens the door to fraud and puts the integrity of our elections at risk," Hall said. "We must make sure the list is kept up to date and that any errors are corrected."
Additional measures in the plan make changes to address other issues uncovered in the audit by:
Requiring the Secretary of State to publish a list on its website of local clerks who are not up-to-date with their required continuing education or training.
Adjusting due dates and deadlines for reviewing certain types of campaign finance statements and lobby reports. This will give Bureau of Election employees a reasonable amount of time to review the documents by the deadline in state law.
House Bills 6177-81 were unanimously approved by the House Elections and Ethics Committee, advancing them to the House Ways and Means Committee for further consideration.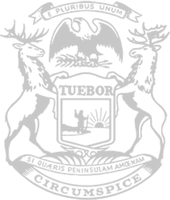 © 2009 - 2020 Michigan House Republicans. All Rights Reserved.
This site is protected by reCAPTCHA and the Google Privacy Policy and Terms of Service apply.