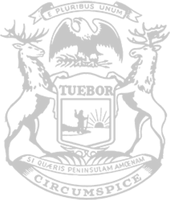 Rep. Hall fighting for pivotal resources for first responders with advancing plan
State Rep. Matt Hall today voted to approve a wide-ranging plan supporting law enforcement and public safety personnel – helping them better protect the people and communities they serve.
The measures include $368.5 million in funding and policy reforms to help first responders with recruitment and retention efforts, community outreach, equipment upgrades, mental health resources and staffing.
"I've talked to several first responders in Calhoun and Kalamazoo counties and these are things they said they need while they protect and serve," said Hall, of Marshall. "They need resources to recruit more people and fill available jobs. They need sufficient mental health services to address the psychological toll that can come with these jobs. They need the latest equipment and technology to be on the cutting edge of safety while they are on the job.
"It was important to deliver with a broad support plan and move it closer to the governor's signature."
Hall highlighted funding for school resource officers within the plan following the tragic school shooting that occurred in Oxford earlier this week. The advancing proposal now commits $50 million to the program instead of an original $10 million – providing resources for officers to work proactively with students and families.
"We have seen reports that having a resource officer at Oxford High School really helped speed up response time as that heartbreaking situation unfolded," Hall said. "This is a program that worked and I want to make sure more schools – including ones in Calhoun in Kalamazoo counties – are going to be able to have the funding to do this."
Other pillars of the House plan include:
Recruitment and retention: The initiative includes $57.5 million for a 'Move to Michigan' recruitment plan to help local departments hire officers now working in other states. The plan ensures officers moving to Michigan will keep retirement benefits they've already earned in other states. Tuition assistance and grants to help offset expenses will make attending a police academy a more practical, affordable option for local law enforcement and corrections officer candidates. Local departments could receive grants to offer job shadowing and signing bonuses to new hires. Local law enforcement, fire departments, EMS agencies and corrections departments would get recruitment marketing support.
An additional $37 million will go toward firefighter and EMS recruitment and support, providing resources for signing bonuses, job shadowing, and other needs.
Policy changes will allow local law enforcement agencies to pay for a new recruit's academy tuition and enter a five-year employment contract with them. If the recruit leaves within that period they would be required to reimburse the agency for a portion of the training costs based on the amount of time spent with the department after their training is complete.
Other reforms expand the pool of qualified recruits, remove hurdles for returning officers and provide resources for part-time public service assistant positions to perform routine law enforcement tasks.
Key protections and mental health support: Public safety personnel who miss work because of COVID-19 quarantine could be reimbursed for lost wages and leave time. An additional $7.5 million would support mental health assistance for local law enforcement, firefighters, EMS personnel and other public safety officers as they face challenges with the demanding nature of these jobs.
Supplying essential equipment: More resources would be available for body-worn cameras and gear, narcotics team gear, communications equipment upgrades, local police K-9 units, and other essentials to keep both officers and residents safer.
The plan now advances to the Senate for further consideration.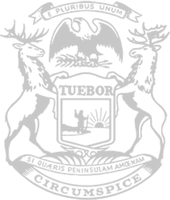 © 2009 - 2022 Michigan House Republicans. All Rights Reserved.
This site is protected by reCAPTCHA and the Google Privacy Policy and Terms of Service apply.