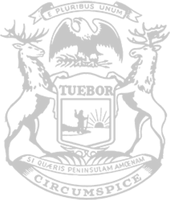 Rep. Hall: Details on how UIA will improve still sorely needed following resignation of Director Steve Gray
Joint Select Committee on the COVID-19 Pandemic Chair Matt Hall, of Marshall, today issued the following statement after an announcement that Unemployment Insurance Agency Director Steve Gray has resigned. Gray had appeared three times before the select committee as millions of people filed unemployment claims throughout the state during COVID-19 and executive orders from Gov. Gretchen Whitmer in response. Many of these unemployed people could not receive desperately needed benefits for their claims or waited multiple months for payments. The governor announced late Thursday that Liza Estlund Olson is the new acting director for UIA:
"The agency struggled to fix issues and properly communicate with claimants under Director Gray's watch. Our select committee gave people a platform to voice their concerns with how the UIA was handling claims. We heard stories from people who had not been paid timely for their claims and were struggling to pay bills and put food on the table through no fault of their own.
"We still must hear how the UIA plans to address these problems going forward – including how they will better communicate issues as they arise, combat fraud and deliver a more user-friendly service. The agency will not address how widespread the fraud is or what they are doing to fix it. We have seen the number of unpaid claims increasing, but have not heard what their plan is to properly address a surge. Many people we have heard from detail frustrations with the agency's software and lament how poor of a customer-friendly product it is as they try and submit a claim.
"On more than one occasion, the agency told our committee they had fixed these issues after hearing about them, but we kept hearing from people in our communities that they had not been fixed. It seemed the agency never had a grasp on the true scope of the problem. Formulating a plan to solve these problems and then implementing it is essential to ensuring a system that works for people in future crises.
"On Monday, I invited Director Gray back for a fourth time to speak on how the agency is working to fix these concerns. His resignation does absolutely nothing to change our goal of delivering accountability to people who have had immense difficulty working with the agency.
"I have already reached out to invite now-acting Director Olson to appear before our committee, and I look forward to hearing her plan for needed improvements to UIA after the well-documented failures we have seen."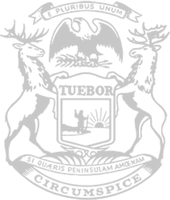 © 2009 - 2020 Michigan House Republicans. All Rights Reserved.
This site is protected by reCAPTCHA and the Google Privacy Policy and Terms of Service apply.