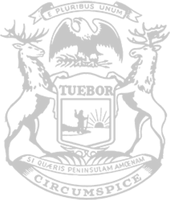 Rep. Hall: Deep dive into elections process will provide people with clearer view of system, confidence
In order to ensure transparent and efficient election procedures in the future, House Oversight Chair Matt Hall announced on Saturday that House and Senate legislators will issue a subpoena to Michigan's Bureau of Elections.
In a joint meeting between House and Senate Oversight Committees, the legislative bodies approved a request to seek documents and communications on Michigan's election process to provide needed clarity to concerned residents.
"The subpoena action we took demonstrates a commitment to getting our election procedures right in the future. It will help deliver a process people can trust," said Hall, of Marshall. "I have gotten hundreds of calls and emails from people in Calhoun and Kalamazoo counties who say they have no faith in our election system based on what they have seen since the night of Nov. 3."
In a letter sent Nov. 6 to Michigan Bureau of Elections Director Jonathan Brater, House Speaker Lee Chatfield and Senate Majority Leader Mike Shirkey wrote that an inquiry is needed based on numerous allegations regarding the integrity of the elections process.
Hall underscored news reports of official challengers being denied access to polling locations, windows being covered up to prevent people from watching ballots be examined and tabulated, and software errors mistakenly awarding votes to a candidate as they were counted.
"These instances and images have led to controversy, confusion and frustration – and it certainly is not a model of transparency," Hall said. "Going forward, we need a better process. Not for Republicans or Democrats, but for Michigan voters who expect a free, fair and safe system. If we don't work to deliver reform, I fear these issues we have seen will only turn up again in the future."
Requests made of the elections bureau include documents and communications relating to the mass mailing of absent voter ballot applications beginning on or around May 19, the mailing of approximately 4.4 million postcards with voting information from on or around Aug. 20 through September, and the mailing of approximately 700,000 letters to people who purportedly had a Michigan driver's license or state ID and were eligible, but not registered to vote in Michigan.
"People we represent have demanded answers, and we must work to provide them," Hall said. "I look forward to reviewing our election processes across Michigan through the joint efforts of these two committees so we can build a system that people can depend on."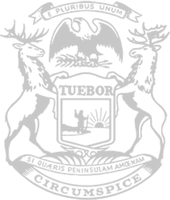 © 2009 - 2022 Michigan House Republicans. All Rights Reserved.
This site is protected by reCAPTCHA and the Google Privacy Policy and Terms of Service apply.