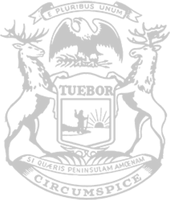 Rep. Hall completes another year with perfect voting record
Lawmaker logs flawless attendance as voice for people in Calhoun, Kalamazoo counties
State Rep. Matt Hall, of Marshall, completed his third consecutive year in office with perfect attendance, taking part in all 640 roll call votes during the 2021 legislative session.
"People across Calhoun and Kalamazoo counties chose me to be their voice. That means showing up to work every day and making that voice heard on key issues impacting them," Hall said. "I remain committed to representing their priorities and values in the coming year. I will continue to work and pursue plans that make our communities a better place to live, work and raise a family."
Hall was first elected in November 2018 to the Michigan House to represent the 63rd District, which includes portions of Calhoun County including the city of Marshall and the village of Homer, as well as portions of eastern Kalamazoo County including the city of Galesburg and the village of Richland. He currently serves as chair of the House Tax Policy Committee, pursuing legislation which protects hard-working taxpayers and small-business owners. He also is a member of the Joint Committee on Administrative Rules, House Insurance Committee and House Regulatory Reform Committee.
Hall was elected chairman of the House Republican caucus by his colleagues for the 2021-22 legislative term and was named 2020 House Member of the Year by Michigan Information & Research Services Inc. (MIRS), a popular Capitol news outlet.
Hall was one of 35 House members who finished the year with a perfect voting record. A complete list is available here.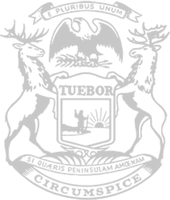 © 2009 - 2022 Michigan House Republicans. All Rights Reserved.
This site is protected by reCAPTCHA and the Google Privacy Policy and Terms of Service apply.