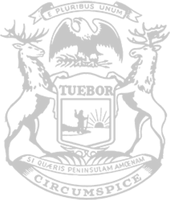 Rep. Hall casts crucial vote to curb executive overreach
Michigan House acts on Unlock Michigan initiative
State Rep. Matt Hall, of Marshall, today joined Michigan House colleagues to formally approve a petition repealing the 1945 Emergency Powers of the Governor Act.
Gov. Gretchen Whitmer used the act to declare an extended state of emergency during the COVID-19 pandemic and issued wide-ranging directives without the approval of the Legislature. The directives impacted lives and livelihoods throughout the state, while negating the ability for people to be represented through their elected officials and have their voices heard.
In October, the Michigan Supreme Court ruled that Whitmer violated her constitutional authority by continuing to issue orders without the approval of the Legislature. A citizens' initiative sought to repeal the law, and approval from the Legislature will make it official.
"As the governor issued unilateral orders around the Legislature, people felt like they had lost their voice in Lansing and had no representation," Hall said when addressing the initiative before the House. "They felt the system was not working for them.
"Those concerned and impacted by these unilateral actions, including many small business owners and families, began circulating this petition because they felt they had no other way for their voice to be heard. They acted in an organic, constructive fashion. Repealing this emergency law tells these many people that they will be heard and helps re-establish needed balance within our state government going forward. I'm proud to stand up for them and be a resounding voice for them today."
With the Michigan Senate already approving the measure last week, the initiative now becomes law without the need for the governor's signature – as prescribed by the Michigan Constitution. There is no ability for Whitmer to veto the proposal following passage in both chambers.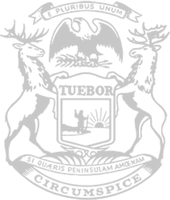 © 2009 - 2021 Michigan House Republicans. All Rights Reserved.
This site is protected by reCAPTCHA and the Google Privacy Policy and Terms of Service apply.