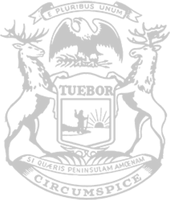 Rep. Hall casts crucial vote for monument honoring fallen law enforcement officers
RELEASE
|
September 29, 2021
State Rep. Matt Hall today voted to stand up for the sacrifices law enforcement officers make for their communities and fellow residents, helping the Michigan House approve a plan to properly honor officers who have died in the line of duty.
House Bill 4821 requires the state's law enforcement memorial, located directly south of the Vietnam Memorial near the state Capitol in Lansing, to be maintained and kept up by the Michigan Law Enforcement Officers Memorial Monument Fund Commission. Previous law establishing the commission required it to be dissolved after the memorial was completed, so current law does not lay out a procedure for maintenance or upkeep. 
As a result, the names of several fallen state and local law enforcement officers are waiting to be added to the memorial monument. Hall said it is unacceptable for the state to have fallen behind on this work, and that he has prioritized the commemoration of law enforcement for the work they do every day.
"These names have been waiting to be placed and they haven't been able to because there wasn't funding to do it," said Hall, of Marshall. "I voted to approve a budget plan that included funding for this memorial and now we are following through with action to make sure this important tribute is kept up in a respectable fashion."
The bipartisan budget, signed into law by the governor today, deposits $500,000 in the monument fund to support maintenance of the memorial.
Hall was recently joined by members of the Kalamazoo County Sheriff's Office during a special Michigan House session commemorating the Sept. 11, 2001 attacks and first responders who have died in the line of duty over the past year. The ceremony was an opportunity to honor the life of Kalamazoo County Sheriff Deputy Ryan J. Proxmire, who died on Aug. 15 after he was shot during a vehicle pursuit the previous evening. He was survived by his wife, Roanna, and four children.
"Deputy Proxmire made the ultimate sacrifice trying to keep his community and his neighbors safe," Hall said. "We are forever indebted to him for his bravery and courage – and he deserves to be remembered on this monument for the sacrifices that he made."
HB 4821, which is supported by the Police Officers Association of Michigan and the Michigan Fraternal Order of Police, now moves to the Senate for further consideration.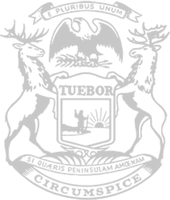 © 2009 - 2022 Michigan House Republicans. All Rights Reserved.
This site is protected by reCAPTCHA and the Google Privacy Policy and Terms of Service apply.