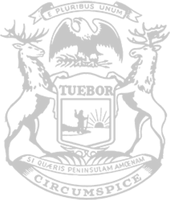 Rep. Hall: Appearance by Dominion will provide people with additional election answers
RELEASE
|
December 10, 2020
House Oversight Chair Matt Hall, of Marshall, today issued the following statement after Dominion Voting Systems CEO John Poulos disclosed in a letter that officials from the company will testify before the Senate Oversight Committee on election irregularities that have been reported in Michigan. While taking the lead on restoring trust in Michigan's elections process through his position as House Oversight Chair, Hall has advocated for Dominion officials to appear before state legislators in an effort to provide people with answers – writing two letters to Poulos on Nov. 23 and Dec. 4 asking him to appear:
"I'm pleased Dominion Voting Systems will appear before the Legislature. This continues a thorough effort to provide the people of Michigan with a clear, complete picture regarding what happened in the November election.
"There have been reports about software issues causing irregularities to occur and technology is becoming a bigger part of our elections with each passing year. People have shared concerns with me about this and are wondering if these reports are a sign that Michigan's elections process has been made less trustworthy. Representatives of the people must be able to ask officials at Dominion questions in order to provide clarity and restore faith in our elections process.
"I will not stop pushing to give people access to the individuals who played large parts in Michigan's election system. This is a fundamental part of representation, and a free, fair and trustworthy election process is a fundamental part of our country."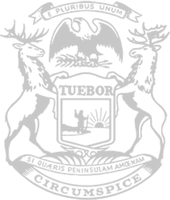 © 2009 - 2021 Michigan House Republicans. All Rights Reserved.
This site is protected by reCAPTCHA and the Google Privacy Policy and Terms of Service apply.