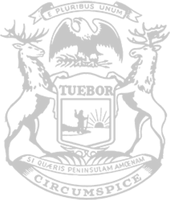 Rep. Hall: Accountability pivotal as state's UIA continues to handle high level of unemployment claims
RELEASE
|
September 3, 2020
Joint Select Committee on the COVID-19 Pandemic Chair Matt Hall, of Marshall, today issued the following statement after hearing testimony from Michigan Unemployment Insurance Agency Director Steve Gray. Gray spoke on continued instances of unfulfilled benefit payments, staffing issues, fraud concerns, the status of the UIA's trust fund and other areas of response and operations as almost 2.5 million people have filed for unemployment since the pandemic and resulting executive orders from Gov. Gretchen Whitmer:
"We heard today from UIA that there are currently 200,000 claimants who, through no fault of their own, have not received any payments for their unemployment claims or only received partial payments. They are still waiting on a resolution from UIA so they can get benefits they are owed to support themselves and their families.
"We have continued to meet with Director Gray and share feedback on what we have heard from people who are unable to receive needed benefits. Each time, UIA has told our committee that they have gone in and fixed some of these problems – but legislators are still hearing about them. It is important to hold the agency accountable to make sure they are following through on these fixes. This is why Vice-Chair Aric Nesbitt, Sen. Ed McBroom and I recently asked the Auditor General to review UIA in their response to this crisis.
"It is important for an outside entity to see if UIA is successfully implementing changes they claim they are making. This cannot be a self-assessment. Public findings on the effectiveness of the agency's ability to detect fraud and pay claims both timely and accurately will exemplify a popular proverb – 'Trust, but verify.'
"In listening to Director Gray, I believe there are areas that can be reviewed to help get people payments they need in a timelier fashion. The agency can make its software more user-friendly. If a claimant makes a simple mistake, they should be able to go back and easily correct it without having to wait months for a resolution. The agency disclosed in testimony they could handle only 63 percent of their calls that came in last week – and many calls remain unanswered. People wouldn't have to call UIA and wait months for a resolution with more customer-friendly software.
"Director Gray said himself that some elements of the current software are contributing to added delay and people not receiving their benefits. The agency must explore options outside of their current vendor or implement new measures in their existing software to help deliver a better product to people who are desperately in need.
"Director Gray disclosed to our committee that there are roughly one million active unemployment claims in Michigan as we face these unprecedented times. They are relying on the agency to be effective and efficient – and our committee will continue to work to ensure that it is."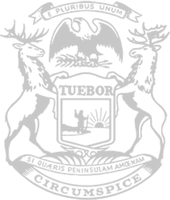 © 2009 - 2020 Michigan House Republicans. All Rights Reserved.
This site is protected by reCAPTCHA and the Google Privacy Policy and Terms of Service apply.