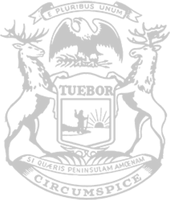 Rep. Griffin: Reforming Legislature's 'lame duck' session would provide accountability, transparency for Michiganders
RELEASE
|
February 24, 2021
Rep. Beth Griffin of Mattawan today voted to improve transparency and accountability in the Michigan Legislature's so-called "lame duck" session, which occurs every two years after the November general election.
A resolution approved by the House would require a two-thirds vote to approve legislation during lame duck – a change that would focus legislators on important priorities that have bipartisan support.
"Michiganders expect and deserve a transparent, open and accountable process for approving new laws at all times – no matter what time of year, who's leaving office or coming into office," Griffin said. "The lame duck session of the Legislature needs improvement so the public can better track and have input to what is going on. It should not be as hectic and rushed as it has been in the past. It should be a time where lawmakers focus on advancing priorities that are truly time-sensitive and beneficial to Michigan, and this legislation is a significant step in the right direction."
House Joint Resolution A advances to the Senate for further consideration. If the measure wins enough support in the Senate, it would advance to a vote of the people in 2022.
"This is a measure that will help build and maintain the public's trust in its state government," Griffin said. "It's a long-overdue reform."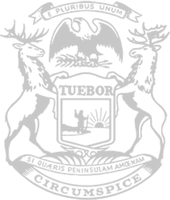 © 2009 - 2021 Michigan House Republicans. All Rights Reserved.
This site is protected by reCAPTCHA and the Google Privacy Policy and Terms of Service apply.