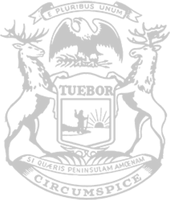 Rep. Griffin: Michigan must end participation in federal government's bonus unemployment program
Rep. Beth Griffin today led state House approval of a plan that would end Michigan's participation in a federal government bonus unemployment payment program that is hindering the economic recovery from the COVID pandemic.
"The governor has announced she is lifting COVID restrictions in Michigan effective June 22," said Griffin, chair of the House Workforce, Trades and Talent Committee. "It's about time. That also makes this the perfect time to end Michigan's participation in this outdated federal unemployment program.  It doesn't make sense for the federal government to pay people not to work when we're moving the state back to normal."
The federal government has added $300 a week to unemployment benefits through early September, meaning in Michigan, recipients can get up to $662 a week with state and federal benefits combined. That translates to about $16.55 an hour – an incentive for many to stay on unemployment because they might make more money not working than they would working.
An estimated 25 states already have announced plans to end participation in the program early.
Earlier today, Griffin hosted a committee hearing where workplace owners testified about problems finding employees, including competition from the additional federal payments. It has left restaurants, factories and other worksites chronically short-staffed. Businesses from the Upper Peninsula to West Michigan to Metro Detroit talked about their struggles getting responses to their 'Help Wanted' pleas despite offering higher pay, signing bonuses, flexible hours and other enhanced benefits.
"The federal unemployment payment program served an important purpose during the height of the pandemic – but those days have ended," said Griffin, of Mattawan. "Unemployment is supposed to be a temporary measure providing temporary help to people who need it. Today, there are thousands of jobs available in Michigan. Now is the time, for those who are able, to help themselves and our entire state return to normalcy by returning to work."
As of mid-June, Michigan had more than 760,000 active unemployment claimants. Based on April 2021 statistics, Michigan's labor force participation rate was the worst in the Great Lakes region and among the 10 worst in the nation. The state's labor force participation rate has fallen from 61.6 percent before the pandemic to 58.8 percent in April 2021. All of the region's states had significantly higher labor force participation rates than Michigan, ranging from Minnesota (67.7 percent) to Illinois (62 percent) and New York (61.4 percent).
"COVID cases are steadily declining. Vaccines are widely available. In the big picture, ending participation in this federal program is what's needed for Michigan's economy to quickly and completely rebound from the pandemic," Griffin said. "Waiting helps no one – including workers who are on the sidelines. The longer the unemployed wait to rejoin the workforce, the greater the risk of having no job to return to at all. More jobs will become automated, or worse, more workplaces will simply choose to close their doors forever rather than fight what they see as a losing battle trying to find and keep workers."
The bill approved by the House today is House Bill 4434.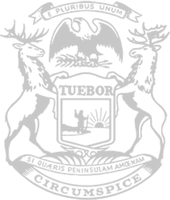 © 2009 - 2022 Michigan House Republicans. All Rights Reserved.
This site is protected by reCAPTCHA and the Google Privacy Policy and Terms of Service apply.