Rep. Griffin: Michigan House budget plan delivers what state needs most
Rep. Beth Griffin this week voted in favor of a state budget plan designed to help Michigan students, workers, families and communities thrive.
The plan approved by the House of Representatives also leaves room for $1 billion in tax relief, with the specifics to be decided soon.
"As we move forward out of the pandemic, this budget plan delivers what Michigan needs most," said Griffin, R-Mattawan. "Students need help catching up on the classroom instruction they missed over the past two years. Workers need more help than ever acquiring skills to land good jobs and launch careers. And with sky-high inflation, Michigan residents desperately need tax relief so they will have more money for the grocery store, gas station and other expenses."
Highlights of the House plan for the budget year beginning Oct. 1 include:
Supporting students and teachers: The House plan provides extra resources for summer credit recovery programs to help kids catch up. A school aid fund of nearly $20 billion includes a record-high per-pupil foundation allowance of $9,000 per student, up $300 per student from the current year and more than $2,000 from a decade ago. The House plan includes more than $500 million for teacher recruitment and retention, $300 million in school safety initiatives, an additional $210 million for special education cost reimbursements, and more resources for rural transportation. These investments come on top of the more than $6 billion in federal COVID-19 relief the Michigan Legislature has approved for schools in the past two years.
Workforce and economic development: The House plan continues efforts to train Michigan workers for high-demand jobs, and also invests $40 million in the Pure Michigan campaign so critical to the tourism industry and the state's economy. The budget uses $155 million in federal COVID relief to expand the Reconnect program, which provides scholarships to adults who go back to school to earn an associate degree or skilled trades certification. New requirements will offer opportunities to adults as young as 21 and ensure participating community colleges make the best use of students' prior life experience. The House invests more in apprenticeship programs, and Going PRO funding is maintained. Another $30 million would assist business incubator efforts to create jobs around the state. "Finding solutions to Michigan's labor shortage is a top priority, and this budget proposal is a step in the right direction," said Griffin, who chairs the House Workforce, Trades and Talent Committee.
Safe drinking water and improved infrastructure: The state revolving funds that communities can access to assist with local water infrastructure projects receive a $214 million increase. This comes on top of nearly $2 billion in one-time additional resources recently approved by the Legislature and already signed into law, including resources specifically to replace lead water service lines, address wastewater systems, and clean up contamination.
Paying down debt and saving for the future: Escalating payments into public employee pension systems are crippling the finances of schools and local governments. The House budget allocates more than $4 billion in additional one-time funding to offset debt in these systems, including $2.6 billion for the teachers' retirement system, $1.2 billion for local municipalities, and another $350 million for the Michigan State Police pension system – freeing up money to be used for other purposes well into the future. The state also would put more into savings — $100 million for the 'rainy day' fund and $674 million for the school aid stabilization fund – in case of an economic downturn.
The House budget plan advances to the Senate for further consideration.
###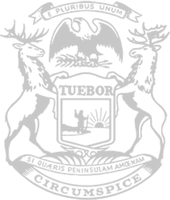 © 2009 - 2023 Michigan House Republicans. All Rights Reserved.
This site is protected by reCAPTCHA and the Google Privacy Policy and Terms of Service apply.