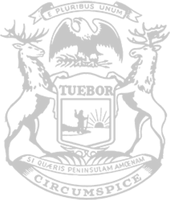 Rep. Griffin: Michigan House approves measure to help boost broadband access in underserved rural areas
The Michigan House today approved Rep. Beth Griffin's proposal aimed at increasing access to broadband-based internet in underserved, rural areas of the state.
Griffin's measure would make it more cost effective for companies to install fiber networks by exempting broadband equipment from personal property taxes in areas lacking broadband service.
"If it made financial sense for companies to lay fiber in these unserved rural areas of Michigan, it would have been done already," said Griffin, of Mattawan. "We must act to increase access to broadband because that's what people are asking for and need – a need that has only been exacerbated over this past year. This legislation will truly move the ball down the field to serve rural Michigan residents who want better access to telehealth, students who need to livestream classes, and for workers who are now doing so much more of their business from home."
Broadband service is generally defined as high-speed, always available internet access. It is costly to install – which is a problem in rural areas, which often have so few customers that companies do not see a return on investment.
Griffin's measure would lower costs for companies by exempting them from personal property taxes on broadband equipment under certain conditions – and only in areas with slow internet speeds. Griffin noted that the need for improved broadband access has become even more apparent over the past year.
"The COVID pandemic forced everyone to change how they do business, how they learn, how they keep in touch with the outside world," Griffin said. "Today is a huge win for Michigan families and I look forward to helping improve broadband service at a time our state needs it most."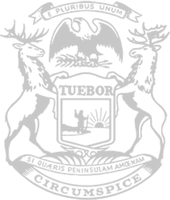 © 2009 - 2022 Michigan House Republicans. All Rights Reserved.
This site is protected by reCAPTCHA and the Google Privacy Policy and Terms of Service apply.