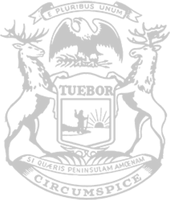 Rep. Griffin: Michigan House advances plan to help students, workers and families transition from pandemic to a brighter future
Rep. Beth Griffin of Mattawan joined the Michigan House this week approving a budget plan to continue the state's transition from the COVID pandemic to a brighter future.
The House-approved plan helps students catch up on lost learning, assists families still struggling with the pandemic, and invests in workforce development, rural broadband and other initiatives to strengthen communities.  The plan includes supplemental measures for the current fiscal year and for the approaching state budget year that begins Oct. 1.
"It's been a long, challenging and difficult time with COVID-19 – but we are slowly and surely transitioning to better days ahead," Griffin said. "This budget plan provides the tools Southwest Michigan needs to continue on that promising path. We're delivering resources to help kids get back into classroom routines, train workers for new and exciting careers, and strengthen communities with everything from better broadband to improved water systems."
Highlights of the plan include:
–Support for students and schools. The House-approved budget for the upcoming fiscal year includes a record high $16.37 billion school aid fund. Most schools would receive an additional $100 per student, raising the minimum per-student foundation allowance to $8,211. All schools would get at least $50 more per student. The plan provides $1.5 billion for special ed, including an additional $20 million to incentivize districts to invest in services at the local level. In addition, the supplemental budget plan includes $4.8 billion more in federal funding for schools, including support to help kids catch up on lost learning, boost mental health, and improve school ventilation systems.
–Relief for families. The COVID-related supplemental budget includes $1.4 billion for child care, $743 million for food assistance, and $481 million to assist with rent, utility and energy bills.
–Workforce development. The plan for the upcoming fiscal year maintains $28.7 million for the Going Pro workforce training initiative and focuses the Pure Michigan campaign on sectors of the economy that were hardest hit during the pandemic. The plan also includes equipment grants for training providers, career and tech program support in Michigan schools, and programs to develop jobs in rural communities. Griffin is instrumental in shaping policies to boost job development as chair of the House Workforce, Trades and Talent Committee.
–Help for communities. The supplemental budget includes $686 million in COVID relief for local governments, in addition to $1.36 billion in revenue sharing in the budget for the upcoming fiscal year. The supplemental budget adds $150 million to expand rural broadband, and $250 million in additional money for improving water and sewer systems. The House also added an $80 million plan to strengthen relationships between police and communities, including efforts to boost law enforcement training and recruitment.
Griffin noted the $13 billion supplemental budget is mostly federal COVID relief assistance – money that would go to other states if Michigan doesn't use it.
"This is a unique situation, and it presents a unique opportunity to do a lot of good for our state. If Michigan doesn't take advantage of it, some other state will," Griffin said. "We might as well use these resources to advance our shared top priorities."
Griffin noted the House adopted accountability measures to ensure money is used as intended – preventing the governor from shifting it to other departments or projects. The House also is moving to force Unemployment Insurance Agency and Secretary of State offices to fully reopen.
The House also is acting to stop government overreach. Provisions include banning the Secretary of State from mass mailings, such as unsolicited absentee ballot applications, and calling on MIOSHA to return workforce fines that were issued on unconstitutional orders.
The House plan advances to the Senate for further consideration.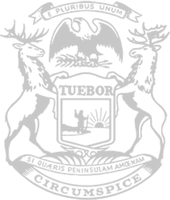 © 2009 - 2022 Michigan House Republicans. All Rights Reserved.
This site is protected by reCAPTCHA and the Google Privacy Policy and Terms of Service apply.