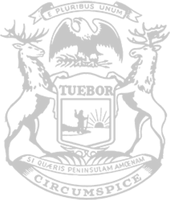 Rep. Griffin: Michigan budget protects Southwest Michigan schools, taxpayers
RELEASE
|
September 24, 2020
Rep. Beth Griffin, of Mattawan, today announced a new state budget approved by the Michigan Legislature that protects support for K-12 schools, local communities and other shared top priorities of Southwest Michigan families.
Despite the impact of COVID-19 and workplace shutdowns have had on the state economy, Griffin noted the plan for the fiscal year that begins Oct. 1 once again balances the budget without tax increases. The budget does not grow state government, returning about $35 million to the state's budget stabilization fund.
Griffin said the budget includes no cuts whatsoever to the education budget, adding every program will be protected and school districts will even receive a $65 bump in per-pupil funding across the board.
"We've been through a tough year as a state financially given the economic ramifications of COVID-19," Griffin said. "Just a few months ago, we were looking at severe cuts across the board, but with smart planning and previous COVID-19 relief funding from the federal government, we were able to buy the state time. Republicans in the Legislature worked diligently to ensure funding for education was protected and ended up being able to slightly increase overall funding for K-12 schools. Through fiscally responsible spending throughout the rest of the state budget, we were able to ensure our children have all the support they need to academically succeed."
Under the plan, the state will dedicate about $15.5 billion – a record-high investment – to K-12 schools in the new budget year – exceeding the $15.3 billion originally established for the current fiscal year. Griffin said Michigan's minimum per-student foundation allowance will also remain steady at a record-high $8,111.
The budget plan also fully protects revenue sharing payments made to cities, townships and counties – helping fund the essential local services residents across Southwest Michigan rely on every day.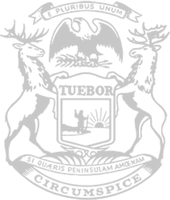 © 2009 - 2021 Michigan House Republicans. All Rights Reserved.
This site is protected by reCAPTCHA and the Google Privacy Policy and Terms of Service apply.