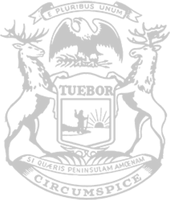 Rep. Griffin: House approves plan to better protect Michigan's nursing home residents
State Rep. Beth Griffin and the Michigan House this week approved several measures to continue protecting and helping Michigan families during the remainder of the COVID-19 pandemic, including a bipartisan plan to better protect nursing home residents.
Senate Bill 1094 and House Bill 6137 aim to reduce the spread of COVID-19 in nursing homes by implementing recommendations of the Nursing Homes COVID-19 Preparedness Task Force. It prohibits the return of COVID-19-positive residents to nursing facilities unless they have fully recovered, or the facility has established a state-approved dedicated area to care for people with the virus.
In addition, the plan allows safe and responsible in-person visitations for all nursing home residents, requires health data reporting and a plan to the address testing needs for our most vulnerable.
"It's unacceptable that our seniors have not been protected the way they deserve from the start," said Griffin, of Mattawan. "That's why I'm fighting for major changes to the previous nursing home mandates. Our seniors and their loved ones deserve much better.
"The Supreme Court's recent ruling, as well as the Legislature's work this week,  are both steps forward for our families across Michigan. I hope the governor will work with the Legislature to develop a smart plan of action in moving our state forward."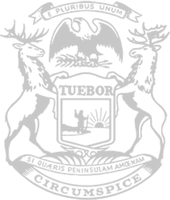 © 2009 - 2021 Michigan House Republicans. All Rights Reserved.
This site is protected by reCAPTCHA and the Google Privacy Policy and Terms of Service apply.