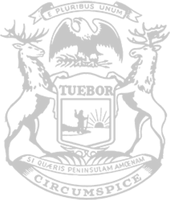 Rep. Griffin: Governor must allow struggling restaurants to resume indoor dining
Rep. Beth Griffin of Mattawan today again called on Gov. Gretchen Whitmer to allow Michigan restaurants to resume indoor dining.
Whitmer's administration banned indoor dining through an order issued Nov. 18, saying the 'pause' would last three weeks. The order already has been extended twice, and it's now scheduled to run through Jan. 15.
Griffin said the governor must not further extend the restriction.
"The governor may have forgotten about our restaurant workers, and their families, who are suffering because of her COVID-19 orders – but I have not forgotten," Griffin said. "I hear from them about their suffering every single day, and I am fighting on their behalf for a common-sense solution. These restrictions on their ability to safely earn a living must end.
"The restaurant industry knows how to operate safely with proper protocols in place for employees and customers," Griffin said. "They must be allowed to do so."
Griffin said the ban on in-person dining worsens an already bleak economy hammered by the governor's COVID-19 restrictions.
Griffin said her House district – covering parts of Kalamazoo and Van Buren counties – still has more than 200 unresolved Unemployment Insurance Agency claims from people who can't get the benefits they need and deserve. This is in addition to those who are receiving benefits.
"Every single one of these claims represents a real person – a mom or a dad trying to feed their families, under extreme stress due to the governor's COVID restrictions," Griffin said. "Each day the ban on in-person dining is in place adds to the state's economic struggles, and puts more and more families on the financial brink. I will continue to fight for them as the state weathers COVID-19."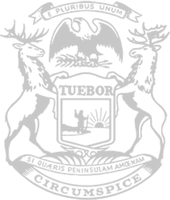 © 2009 - 2022 Michigan House Republicans. All Rights Reserved.
This site is protected by reCAPTCHA and the Google Privacy Policy and Terms of Service apply.