Rep. Griffin delivers for Van Buren County with money to assist Mattawan bridge project
A major bridge project in Mattawan will benefit through a budget measure recently approved by the Michigan Legislature and signed into law.
Rep. Beth Griffin fought for and secured the $1.1 million investment to help Mattawan replace the bridge on County Road 652 in Van Buren County, which is called Main Street as it goes through town.
"This is Mattawan's Main Street – rolling right through the heart of the village," Griffin said. "The bridge project has been a top priority for our community for years, and these resources will help get it to the finish line. It's a great example of how we are putting resources to work in ways that will benefit our community – and our children and grandchildren – for years to come."
The investment is included in a historic infrastructure plan approved by the Legislature last week and signed by the governor today. The broad measure also will boost access to broadband internet in rural areas, fight PFAS and protect drinking water, and improve roads and public parks across the state.
The measures are contained in Senate Bill 565.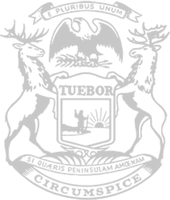 © 2009 - 2023 Michigan House Republicans. All Rights Reserved.
This site is protected by reCAPTCHA and the Google Privacy Policy and Terms of Service apply.