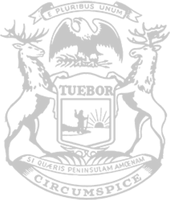 Rep. Griffin continues to fight for improvements to state's unemployment system during COVID-19 era
State Rep. Beth Griffin and the Michigan House earlier this month approved several measures to continue protecting and helping Southwest Michigan families during the remainder of the COVID-19 pandemic, including extending unemployment benefits for Michigan's hardworking employees who were laid off through no fault of their own.
Senate Bill 886, a bipartisan measure that was recently signed into law, safeguards the Unemployment Insurance Agency benefits put in place to address the pandemic and guarantees those claims will continue uninterrupted for the maximum number of weeks allowed by the federal government. The plan will protect workers who left work to self-isolate or quarantine, as well as people who are immunocompromised or need to care for a family member diagnosed with COVID-19. It also ensures job providers will continue to be held harmless for unemployment benefit charges if their employees were laid off because of the COVID-19 pandemic.
"I'm proud to have been part of this very important process on behalf of our families," Griffin said. "Safeguards for UIA benefits will make a huge difference for the residents in our community and throughout all of Michigan."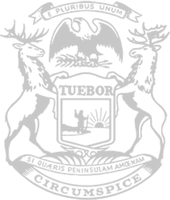 © 2009 - 2021 Michigan House Republicans. All Rights Reserved.
This site is protected by reCAPTCHA and the Google Privacy Policy and Terms of Service apply.