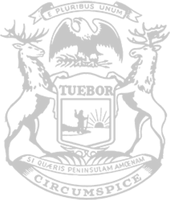 Rep. Griffin calls on governor to reopen local UIA offices immediately
RELEASE
|
September 14, 2020
State Rep. Beth Griffin is demanding that the governor open the offices of the Unemployment Insurance Agency so that Michigan workers can speak directly with UIA representatives about the payments they have been promised.
Griffin reported that dozens of displaced workers in her communities, and hundreds across Michigan, have gone without their unemployment insurance payments, or even a call back from the UIA, for more than seven months.
"This is simply inexcusable," Griffin said. "Gov. Whitmer's administration has had months to makes necessary improvements to the UIA's operations to ensure Michigan's displaced workers receive the payments they need and deserve. This phone system is not enough. It's safe for local UIA offices to open and the governor should instruct them to do so immediately to expedite the many open claims that need attention."
The failures at the UIA are also impacting people who never even filed for unemployment. Griffin pointed to a local instance she learned about from a constituent in her community who had a fraudulent claim filed in her name. The single mom of five reported the fraud attempt three times to the UIA but has still received letters saying she owes money back. As an essential worker, she has never once filed for unemployment, and never received any unemployment payments. She has now been sent a repayment plan from the UIA to pay back the money and they will soon start garnishing her wages.
"This is a nightmare for her and her family," Griffin said. "She has called and called UIA repeatedly and can't reach anyone. She has reported the fraud but no one from UIA does anything or offers to help her. It's time for the UIA offices to open and expedite claims and investigate these instances of fraud."
UIA offices closed indefinitely in March and have yet to be fully reopened, despite other government offices resuming operations across the state. Griffin maintains that UIA offices should have been the first to reopen given the economic crisis affecting workers across the state.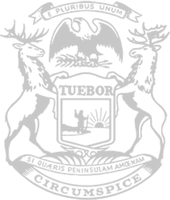 © 2009 - 2021 Michigan House Republicans. All Rights Reserved.
This site is protected by reCAPTCHA and the Google Privacy Policy and Terms of Service apply.