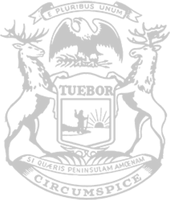 Rep. Griffin appointed to lead Workforce, Trades and Talent committee for 2021-22 session of Michigan House
Rep. Beth Griffin of Mattawan today was appointed by Speaker Jason Wentworth to serve as chair of the Workforce, Trades and Talent committee for the House's 2021-22 session. The committee will be focused on developing policies to assist workforce development and job creation.
"Now more than ever, coming out of the economic slowdown caused by the COVID-19 pandemic, we must be creative to bridge the widening skills gap," Griffin said. "Even before the pandemic, Michigan businesses were faced with a talent shortage. COVID-19 has exacerbated that shortage, and the future of our economy hinges on successfully training students, military veterans, and others rejoining the workforce for open jobs compatible with their skill set. Further, I look forward to continuing work on my own legislation that helps create paths to success for our young people, regardless of whether they choose to go to college or enter the workforce straight out of high school."
Griffin also has been appointed to serve on House committees for Communications and Technology, Transportation, and Financial Services. Her priorities on these committees will include rural broadband development and improving Michigan's roads.
"These assignments will put me in a strategic position to work on behalf of families in Van Buren and Kalamazoo counties," Griffin said. "I will continue fighting for Michigan businesses because I believe every Michigan job is essential. In concert with that effort, this committee will help to ensure our talent pipeline is healthy as we enter a post-COVID economy." Residents can contact Griffin at (517) 373-0839 or [email protected]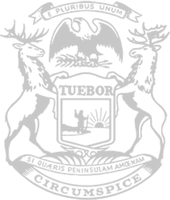 © 2009 - 2022 Michigan House Republicans. All Rights Reserved.
This site is protected by reCAPTCHA and the Google Privacy Policy and Terms of Service apply.