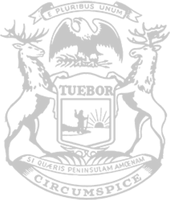 Rep. Greene votes against Elliott-Larsen expansion after House Democrats reject efforts to ensure equal protection
State Rep. Jaime Greene today voted against a proposed expansion of the Elliott-Larsen Civil Rights Act after House Democrats struck down multiple amendments to protect religious liberties and ensure equal protection under the law.
Greene, R-Richmond, proposed one of several amendments that would have improved the plan to ensure people in Michigan would not be forced to violate their religious beliefs and that other efforts were taken to ensure equal protection under the law. Specifically, Greene's amendment would have ensured that people born as biological males would not be allowed to participate in girls' school sports.
"All the progress gained by the Title IX movement is going to be washed away if students who are born with a Y chromosome are allowed to enter girls' sports and compete against our daughters," Greene said. "Teenagers who were born male and identify as female are still inherently male. Their bodies are physiologically stronger. They can jump higher, run faster, and throw farther than girls their age. No amount of training can change that. Forcing our daughters to compete against their male peers robs them of their right to a fair playing field."
The state's Elliott-Larsen Civil Rights Act prohibits discrimination in Michigan on the basis of "religion, race, color, national origin, age, sex, height, weight, familial status, or marital status" in employment, housing, education, and access to public accommodations. Senate Bill 4 and House Bill 4003 add sexual orientation, gender identity and gender expression to the categories protected from discrimination.
Greene noted that Michigan courts have already ruled that sexual orientation and gender identity are included in the Elliott-Larsen Civil Rights Act, so additional legislation is completely unnecessary.
However, if the state is going to update the civil rights act to reflect the court's decision, she said it's important to take religious liberties into consideration, as every other state that has enacted similar protections has done. Even the federal government passed the Respect for Marriage Act, signed into law under President Biden, that expressly preserves all religious liberty protections available under the U.S. Constitution and federal law, including the Religious Freedom Restoration Act.
"Michigan Democrats are pushing an extreme agenda that could even force churches, synagogues, mosques and other organizations to violate their deeply held religious beliefs," Greene said. "If they exercise the religious freedom afforded to them by the Constitution, they risk ending up in court. This is a gross overreach of the government."
Both bills were approved by the House with a 64-45 vote. Senate Bill 4 now advances to the governor for consideration as a state law. House Bill 4003 advances to the Senate for further consideration.
###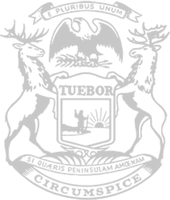 © 2009 - 2023 Michigan House Republicans. All Rights Reserved.
This site is protected by reCAPTCHA and the Google Privacy Policy and Terms of Service apply.