Rep. Greene: Radical policy shift will make energy more costly, less reliable in Michigan
Heavy-handed policies also strip local control of wind, solar projects
State Rep. Jaime Greene tonight voted against a partisan plan to radically alter Michigan's energy policy, voicing strong concerns that the new mandates will burden Michigan families with electricity that is more expensive and less reliable.
Greene, R-Richmond, said the plan, advanced by House Democrats, calls for utilities to have 100% clean energy by 2040, with several other mandates that will also increase costs. The mandates are similar to those issued in California which resulted in rate hikes and frequent blackouts.
"Michigan is already burdened by high energy costs and an unreliable grid that leaves families in the dark far too frequently," Greene said. "This plan is a recipe for disaster. It shamefully ignores reliability and affordability – the two main concerns people are grappling with when it comes to their electricity – and will make our problems even worse."
A forthcoming study projects that monthly electric bills could go up by more than $100 on average under the legislation, and California, which adopted similar mandates in 2018, has seen rate increases dramatically outpace national increases. California has also started to backtrack on its energy mandates after blackouts and brownouts.
Other measures approved by House Democrats today would strip control away from local communities concerning the construction of large-scale solar and wind energy projects. Under House Bill 5120-5121, Greene said the Michigan Public Service Commission could force the projects on local communities with little regard for residents' concerns, and people would have no ability to hold the unelected commission members accountable.
"The people of Michigan deserve to have a say in what happens in their own communities, and these bills are a blatant attempt to silence their voices," Greene said in a floor speech against the bills. "Voters in communities throughout Michigan have overwhelmingly rejected ballot proposals seeking to expand the installation of wind and solar facilities in their area. This legislation would forcibly impose these projects on residents who have clearly stated that they do not want them."
Each of the bills was ultimately approved by the House along party lines.
###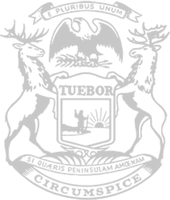 © 2009 - 2023 Michigan House Republicans. All Rights Reserved.
This site is protected by reCAPTCHA and the Google Privacy Policy and Terms of Service apply.