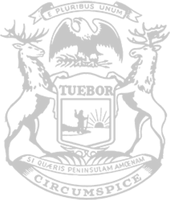 Rep. Greene fights for higher literacy standards, parental involvement to address reading deficiency
State Rep. Jaime Greene, Republican Vice Chair of the House Education Committee, today expressed deep disappointment and frustration after the committee's Democrat leadership pushed through legislation to lower literacy requirements at elementary schools throughout Michigan.
Greene, R-Richmond, and other Republican committee members proposed multiple amendments that would have empowered parents to become more involved in the education of their children, specifically when it comes to addressing literacy deficiencies.
"After third grade, kids in school typically shift from 'learning to read' to 'reading to learn,'" Greene said. "When a child is unable to read by the third grade, our current law employs important strategies to address deficiencies and gives parents critical information on their child's progress. The Democrats are turning a blind eye to the need to insure our children can read adequately and they did not support parents being included in the conversation of their child's education." 
The amendments rejected by Democrats would have:
Ensured parents and guardians are involved with intervention strategies for students who are not reading at grade level after fourth grade.
Provided parents specific information about which grade level a child reads at based on their testing results from the English Language Arts assessment administered in third grade.
Offered opportunities for parents to obtain grants of up to $1,000 for tutoring and other services if their children are severely behind in their reading proficiency.
The Democrats rejected each amendment with a 5-9 party-line vote on Tuesday and moved ahead with their plan to strip away the portion of the state's third grade reading law that protects children from being shuffled through grade levels when they get more than one grade level behind.
"The Democrats' complete disregard for the importance of parental involvement in education was on full display during this committee hearing," Greene said. "I can't imagine why anyone would not want parents to be fully informed about their child's reading level. What harm could possibly be done by looping parents in on the plan to help their own children learn to read?"
###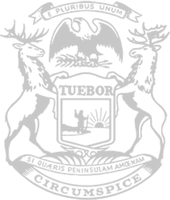 © 2009 - 2023 Michigan House Republicans. All Rights Reserved.
This site is protected by reCAPTCHA and the Google Privacy Policy and Terms of Service apply.