Rep. Greene: Democrat House leadership's refusal to stand with Israel is deeply concerning
State Rep. Jaime Greene today expressed frustration and disappointment in the Democrat leadership of the Michigan House of Representatives after they decided not to bring a resolution condemning Hamas and reaffirming support for Israel before the House for a vote.
Greene, R-Richmond, co-sponsored the bipartisan House Resolution 146 along with more than 55 other state representatives. Still, the Democrat majority's leadership team made the decision to refer it to the House Government Operations Committee, a panel widely known for shelving legislation that a majority caucus has no intention of advancing.
"I'm hopeful we can all be good humans and unite against hatred and terrorism," Greene said. "We must stand united together to call for an end to violence against innocent civilians, especially families and children."
On Oct. 7, Hamas, a terrorist organization supported by Iran, carried out a brutal assault on Israeli civilians, causing immense suffering among thousands of innocent Jews, Muslims, and Christians. Motivated by hatred and the aim of eliminating Israel, they committed heinous acts, including rape, murder, and torture against Jews, while also causing harm to Arab citizens and using Palestinian civilians as human shields.
Tragically, the death toll has risen to more than 1,300, including several Americans. Hamas has also taken an unknown number of hostages back across the border, including U.S. citizens.
"Despite this tragedy, certain sections of the media and academia continue to vilify Israel and rationalize the appalling deeds of this horrible terrorist group," Greene said. "Across the United States and Michigan, some 'social justice' activists celebrate the terrorists' actions, even as Israel fights relentlessly for its survival.
"Now, more than ever, we must express unwavering support for America's closest ally in the Middle East. We must unequivocally condemn Hamas and remind our fellow Americans that there is never any justification for terrorism."
###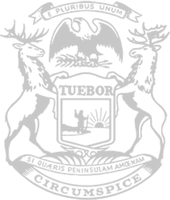 © 2009 - 2023 Michigan House Republicans. All Rights Reserved.
This site is protected by reCAPTCHA and the Google Privacy Policy and Terms of Service apply.