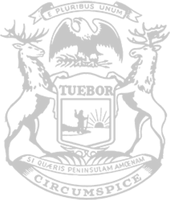 Rep. Green welcomes the Michigan Sugar Queen and her court to the Capitol today. From left, court attendant Makenna Karst of Frankenmuth, Sugar Queen Allyson Kemp of Unionville, and court attendant Raven Wieland of Pinconning.
Rep. Green welcomes Michigan Sugar Queen to Capitol
Sugar Queen Allyson Kemp is a Tuscola County resident
State Rep. Phil Green, of Millington, today welcomed the 2021 Michigan Sugar Queen and Queen's Court to the state Capitol.
Each year, Michigan Sugar Company offers young women an opportunity to represent the company and industry by serving as the Michigan Sugar Queen and Court. At the Michigan Sugar Festival held in Sebewaing in June of each year, a new Michigan Sugar Queen is crowned and given a $2,000 scholarship. Two court attendants are also crowned and each of them receives a $1,000 scholarship.
Sugar Queen Allyson Kemp is a native of Unionville and a 2020 graduate of Unionville-Sebewaing Area High School where she was the class salutatorian. Allyson, the daughter of David and Kristi Kemp, attends Oakland University where she is pursuing a degree in nursing and is involved in groups such as Turning Point USA, Network of Enlightened Women and the Student Nurses Association. Her goal is to one day work as a Pediatric Nurse Practitioner in a rural area.
Green applauded her efforts to improve rural health care.
"I am encouraged by young people like Allyson who recognize the importance of rural health care, an issue that is of great importance to me," Green said. "For generations, families and seniors in rural areas like ours have faced great challenges when it comes to access to health care and it is inspiring to see the next generation committed to improving access to care. Allyson is an exemplary citizen of our community and deserving of her crown in every way."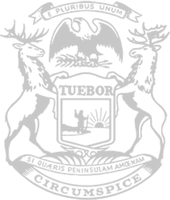 © 2009 - 2021 Michigan House Republicans. All Rights Reserved.
This site is protected by reCAPTCHA and the Google Privacy Policy and Terms of Service apply.