Rep. Green presents a tribute to Walbro during a Tuscola County EDC meeting.
Rep. Green recognizes Walbro for creating Cass City jobs
RELEASE
|
September 29, 2022
State Rep. Phil Green presented a state tribute to Walbro during a Tuscola County Economic Development Corporation (EDC) board meeting today, recognizing the job provider for its expansion in Cass City.
The legislator noted the hard work and dedication put in by multiple entities to propel the expansion that allowed the company to retain 350 jobs and create 40 more at its Cass City plant.
Rep. Green worked to secure an incentive grant, while the Village of Cass City approved a 12-year tax abatement for the company, which was approved with a unanimous vote by village council members. Additional grants were awarded by Michigan EDC and GST Michigan Works.
"Walbro is a fixture in the Cass City community, and has provided jobs for hardworking families for generations – and now will continue to provide opportunities for generations to come," Rep. Green said. "Their employees volunteer in our community and the company backs many community events – Walbro makes Cass City an even better place to live and I'm so pleased to have been able to play a role in the effort to keep them here."
###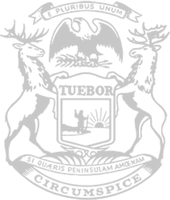 © 2009 - 2023 Michigan House Republicans. All Rights Reserved.
This site is protected by reCAPTCHA and the Google Privacy Policy and Terms of Service apply.