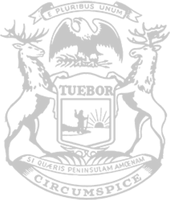 Rep. Green: Local schools will now receive maximum amount of per-pupil funding
Legislature approves K-12 budget, eliminates school funding gap
State Rep. Phil Green and the Legislature this week approved a school funding plan with record-high investments in K-12 students.
Green, of Millington, said the plan invests more in every student while finally and fully eliminating the funding gap between districts that shortchanged many local schools. 
"I fought hard for this to make sure the kids in our communities are no longer shortchanged by the state when it comes to their education," Green said. "The education of our children and their future success will always be my priority."
The plan, which received overwhelming bipartisan support from legislators, dedicates $17 billion to the school aid fund – up nearly 10 percent overall from the current year. All Michigan schools will receive $8,700 per student.
This provides an additional $589 per student (up 7 percent) for districts currently at the minimum foundation allowance – including every single school district in Tuscola County and most in Huron County. Districts in other areas of the state that were already at the maximum foundation allowance will receive an additional $171 per student (up 2 percent).
Based on student enrollment, local districts are estimated to receive the following increases:
Huron County
Bad Axe Public Schools, $483,434
Caseville Public Schools, $105,877
Elkton-Pigeon-Bay Port Laker Schools, $570,323
Harbor Beach Community Schools, $274,863
North Huron School District, $145,305
Owendale-Gagetown Area School District, $93,698
Ubly Community Schools, $346,444
Tuscola County
Akron-Fairgrove Schools, $208,848
Caro Community Schools, $874,400
Cass City Public Schools, $538,146
Kingston Community School District, $336,855
Mayville Community School District, $325,717
Millington Community Schools, $632,945
Reese Public Schools, $445,325
Unionville-Sebewaing Area School District, $379,422
Vassar Public Schools, $581,596
The K-12 funding plan now advances to the governor for her expected signature.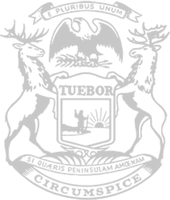 © 2009 - 2022 Michigan House Republicans. All Rights Reserved.
This site is protected by reCAPTCHA and the Google Privacy Policy and Terms of Service apply.