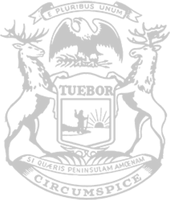 Rep. Green demands investigation of governor's COVID-19 nursing home policies
State Rep. Phil Green, of Millington, is demanding a federal investigation into Gov. Gretchen Whitmer's controversial COVID-19 nursing home policies that have put Michigan's long-term care residents and staff in danger.
Green helped send a letter to U.S. Attorney General Monty Wilkinson in Washington, D.C. The letter issues a formal complaint against the policy and requests a full investigation into the Whitmer administration's handling of COVID-19 mitigation within such facilities, data used to craft decisions and adherence to CDC/CMS guidelines while policy has been implemented.
"The governor employed a misguided policy that placed positive patients in the same facility as healthy residents, increasing the spread of the virus and ultimately having fatal consequences," Green said. "The people deserve to know the reasoning behind the governor's decisions that put Michigan seniors needlessly at risk."
Executive Order 50 of 2020 required some long-term care facilities to admit residents who had tested positive for the virus, regardless of whether those residents may have still been contagious. The Health Care Association of Michigan sent a letter to Gov. Whitmer last March strongly recommending new, vacant and unlicensed facilities as quarantine centers in order to mitigate spread. The recommendation was ignored.
The letter also asks Wilkinson to examine a $155,506 separation agreement payment made to former Department of Health and Human Services Director Robert Gordon. Gordon issued many health directives after a Michigan Supreme Court decision limited Gov. Whitmer's ability to extend emergency declarations. The directives, which largely mirrored the governor's original executive orders in response to COVID-19, impacted lives and livelihoods throughout the state, including those in nursing homes.
"The people of Michigan need greater transparency from the governor," Green said. "That's what this investigation will provide. The governor owes taxpayers answers as to why their dollars were used in an apparent cover-up scheme."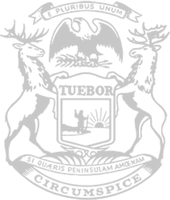 © 2009 - 2021 Michigan House Republicans. All Rights Reserved.
This site is protected by reCAPTCHA and the Google Privacy Policy and Terms of Service apply.