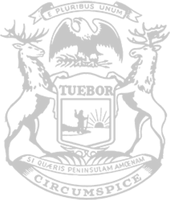 Rep. Glenn warns public of ice safety concerns connected with Edenville Dam work starting next week
RELEASE
|
February 17, 2021
Rep. Annette Glenn, R-Midland, today urged residents to stay off the ice near the Edenville Dam while work crews undertake a project that will lower water levels starting next week.
On Feb. 24, crews will begin lowering the Edenville Dam Tobacco River spillway – which will lower water levels behind the structure. Receding water levels increase the risk of unstable ice conditions.
"Better safe than sorry – officials are warning that once work begins, residents should stay off the ice in the area until further notice," said Glenn, who joined the Michigan Department of Environment, Great Lakes, and Energy in issuing public announcements. "This is important work to increase safety and reduce the risk of flooding in the future, and we must take precautions while the work is proceeding."
Glenn is chair of a budget committee overseeing DEGLE.
The spillway will be lowered to increase its capacity and reduce the risk of future flooding.
Water levels are expected to drop significantly behind the dam, and to a lesser extent, upstream. Caution should be exercised on both the Tobacco River and the Tittabawassee River above the breached section of the dam.
Unsafe ice conditions are expected between Dale Road and the remaining portion of the dam west of Highway M-30.
More information about the project and the ice safety warning is available here.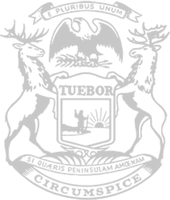 © 2009 - 2021 Michigan House Republicans. All Rights Reserved.
This site is protected by reCAPTCHA and the Google Privacy Policy and Terms of Service apply.