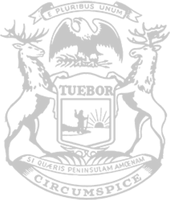 Rep. Glenn urges Biden administration, Gov. Whitmer to keep Line 5 open while building safe, state-of-the-art tunnel
Rep. Annette Glenn today urged the Biden Administration to keep the Line 5 fuel pipeline operating while supporting the construction of a safe, state-of-the-art utility tunnel beneath the Straits of Mackinac to contain a replacement segment.
Glenn, R-Midland, chairs a state House committee shaping the budget for the Michigan Department of Environment, Great Lakes and Energy. She is speaking out after this week's confirmation that the White House is reviewing issues related to Line 5's future.
Gov. Whitmer continues to push for closing Line 5, and Glenn today also renewed her call for the governor to reverse course.
"There is no question which option is best for the people of Michigan, and our state's economy and environment – keep Line 5 operating while building a safe and secure underground tunnel to house the segment under the Straits moving forward," Glenn said.
"Line 5 is necessary to heat homes and power businesses in northern Michigan and the Upper Peninsula," Glenn said. "The pipeline, with the tunnel project, would combine to support jobs in the Midland area and in many other communities. It's the best long-term solution – shutting down Line 5 with no replacement plan is not a viable option. I urge the Biden Administration to talk with Canada about Line 5, review the facts, and then move forward into the future with a plan that keeps this essential fuel flowing safely."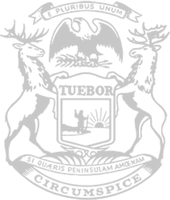 © 2009 - 2022 Michigan House Republicans. All Rights Reserved.
This site is protected by reCAPTCHA and the Google Privacy Policy and Terms of Service apply.