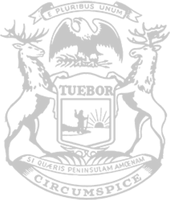 Rep. Glenn supports bipartisan plan to make health care more affordable, accessible in Michigan
RELEASE
|
February 24, 2021
Rep. Annette Glenn, R-Midland, today said she will fight for a new bipartisan plan to improve health care in Michigan while making it more accessible and affordable.
The broad plan – introduced in the state House – is designed to lower the cost of prescription drugs, boost access to care, and provide a higher standard of care.
"Families forced to the financial brink by medical bills, seniors on fixed incomes forced to choose between food and medicine – these are the Michiganders who desperately need changes to make prescription drugs and all health care more affordable," Glenn said. "It's more urgent than ever as we emerge from the COVID-19 pandemic because so many families are struggling to make ends meet. I've listened to their concerns, and that's why I will make reforming the health care system a top priority."
The plan would make health care affordable and accessible by steps such as capping out-of-pocket costs for insulin and expanding telehealth.
Other reforms would help make pricing more transparent by allowing pharmacists to disclose the prices of comparable generic or name-brand drugs to anyone purchasing a medication. The reforms also would place a check on unregulated prescription middlemen who manipulate drug prices instead of passing along savings to consumers, and hold drug companies accountable by requiring them to provide details of how their drugs are priced.
A full list of proposed reforms included in the plan is available here: https://gophouse.org/posts/house-bipartisan-health-care-plan.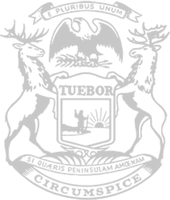 © 2009 - 2021 Michigan House Republicans. All Rights Reserved.
This site is protected by reCAPTCHA and the Google Privacy Policy and Terms of Service apply.