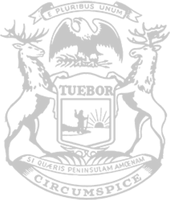 Rep. Glenn secures more support for dam safety in Michigan
RELEASE
|
September 22, 2021
Rep. Annette Glenn, R-Midland, today led the Michigan Legislature's approval of $19 million in additional funding for dam repair and safety across the state.
"Our work is far from over, but this is a significant step to help prevent tragedies like the one that happened in Midland last year from repeating itself anywhere in the state," Glenn said. "I was glad to see my colleagues agree this is a priority that must be addressed. We were able to secure more money that we originally anticipated earlier this budget cycle, and it's an important step in the right direction."
Glenn became chair of the Michigan House Appropriations subcommittee overseeing the Department of Environment, Great Lakes and Energy (EGLE) in January 2021. She has been instrumental in securing relief for the Midland area in the aftermath of last year's flooding.
The budget for the fiscal year beginning Oct. 1 – headed to Gov. Whitmer for signing – includes $6 million for a dam safety emergency fund that will help with response to immediate problems. It also includes $13 million for a new dam safety grant program.
Glenn said work continues on a separate, multi-million dollar plan for one-time investments in dam repairs that will be considered in the coming months.
The EGLE budget approved today also includes $14.3 million for grants to combat the effects of high water levels. Glenn's EGLE budget also includes $20 million for contaminated site cleanup, $14.5 million for PFAS remediation, and other resources to support clean water programs in several Michigan communities.
Glenn noted the budget was approved with no fee or tax increases.
Previously, Glenn secured $6 million in state disaster relief funding while also helping improve the state's dam safety program this year. Separately, the federal government recently awarded the city of Midland $5.5 million in disaster relief connected to the flooding.
The budget approved by the Legislature today also includes more resources for child care, mental health, workforce development, public safety and other shared Michigan priorities.
"This pandemic has been a difficult, challenging time for everyone," Glenn said. "This budget will help families, communities and our economy continue to battle COVID, emerge from the pandemic, and then thrive."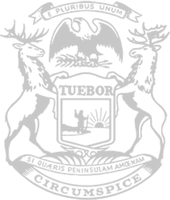 © 2009 - 2021 Michigan House Republicans. All Rights Reserved.
This site is protected by reCAPTCHA and the Google Privacy Policy and Terms of Service apply.