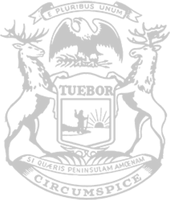 Rep. Glenn ramps up effort to expose, prevent Whitmer's 'hush money' deals
Rep. Annette Glenn, R-Midland, today detailed her efforts to expose and crack down on taxpayer-funded "hush money" contracts given by Gov. Gretchen Whitmer to former top officials and department heads.
Glenn's actions come in response to Whitmer's use of more than $155,500 for a confidentiality contract with former health department director Robert Gordon. A similar arrangement has been reported related to the recent departure of Steve Gray, the state's former Unemployment Insurance Agency director. Glenn said she also has questions about the sudden, recently announced departures of other officials including former DHHS Deputy Director Sarah Esty and former Gordon chief of staff Jonathan Warsh, although those departures did not include confidentiality agreements.
"The people of Michigan have every right to full disclosure and transparency from their state government," Glenn said. "When the governor makes deals to buy the silence of her departing department heads, it raises a lot of troubling questions – particularly in departments like DHHS and UIA, particularly in a time like the COVID-19 pandemic.
"We all have questions about why so many of our loved ones have died in Michigan nursing homes during this pandemic," Glenn said. "We have concerns about why so many Michiganders have not been able to get the unemployment benefits due to them in a timely manner. And we all have questions about why restaurants and other businesses remained closed or at limited capacity here compared to other states. When the governor pays off high-ranking officials to keep them quiet, she's hiding the very information that has affected the lives and livelihoods of people across Michigan for the past year. It isn't right, and it's got to stop."
In response, Glenn — chair of the House Appropriations Subcommittee on Environment, Great Lakes, and Energy — will push for all House Appropriations subcommittee chairs to include language in their respective budget proposals aimed at exposing and preventing similar "hush money" contracts. Specifically, the Glenn plan would:
–Prohibit agreements with departing department officials for the purposes of keeping them quiet about what prompted their departure. Glenn noted this may include legislation in addition to budget boilerplate.
–Require disclosure of severance packages for department directors, deputy directors and other high-ranking administration officials within 14 days of the agreements being signed. The name of the official and the amount of money received must be disclosed.
–Require public posting of any severance agreement in excess of $5,000, regardless of position held by the department employee.
–Require annual reports to the Legislature on how much severance money was paid out, and to how many employees.
Glenn said these measures should cause the governor to think twice before arranging any further "hush money" deals. Glenn added exposing and curtailing contracts are all the more important because of Whitmer's record of secrecy regarding state employee whistleblowers, and because Michigan is one of only two states in which the governor's office is not subject to Freedom of Information Act requirements to make all official records, communications, and deliberations available to the public.
Glenn recently reintroduced legislation designed to protect state whistleblowers and to subject the governor and Legislature to freedom of information laws.
"The governor should  reverse her attempt to buy Director Gordon's silence," Glenn said. "Moving forward, I will fight to prevent something like this from happening again. People deserve better from their state government."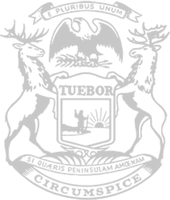 © 2009 - 2021 Michigan House Republicans. All Rights Reserved.
This site is protected by reCAPTCHA and the Google Privacy Policy and Terms of Service apply.