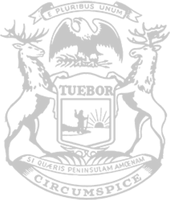 Rep. Glenn: Raising awareness about human trafficking, and taking steps to prevent it across Michigan
By Rep. Annette Glenn, R-Midland
Human trafficking – a hidden form of exploitation and abuse – secretly happens all around us.
It's a common misconception that human trafficking occurs only in large cities. The sad reality is it happens right here – through the use of abuse and coercion to force some type of labor, particularly sexual exploitation. It's hard to fathom, and hard to talk about – but the first step in preventing human trafficking is recognizing how and where it exists. That's why January is Human Trafficking Awareness Month.
Michigan reports hundreds of human trafficking cases each year, ranking among the 10 worst states in the nation. More than 4,000 victims of trafficking have been identified in Michigan since 2007. It's one of the fast-growing crimes in the world, and even more shocking, it remains dramatically underreported — with many victims forced into silence and suffering through intimidation and threats of violence.
Human trafficking happens to people of all ages. Women are forced into the sex trade. Men are forced into labor. Children are exploited for begging, pornography and domestic servitude. One in five children will be solicited online.
About half of human trafficking victims come from at-risk homes – and many, many others come from comfortable neighborhoods and wealthier backgrounds. Human trafficking is more profitable than the drug trade because criminals can resell their victims to be abused multiple times each day. Big events draw human traffickers – according to data compiled by the Institute for Sport and Social Justice's 'Shut Out Trafficking' program, a consistent spike in reported U.S. incidents occurs around the time of the annual Super Bowl in late January and early February. Increased numbers of visitors in host cities of large events fuel human trafficking and sex trafficking – and the rings move from one event to the next, continuing the cycle.
As a mother and grandmother, it is horrifying, and it should horrify all of us. That's why I'll continue to be at the forefront of Michigan's efforts to raise awareness about human trafficking and to implement aggressive policies to stop it.
The Michigan Legislature has passed several reforms in recent years to crack down on human trafficking. The most recent initiative – signed into law in December – helps survivors protect themselves through an address confidentiality program. This program provides a substitute address – such as a post office box – to use in place of a physical address when required by a government public agency. This reform will make it harder for survivors of trafficking, domestic violence and other crimes to be tracked by their offenders.
Our work will continue in the new 2021-22 legislative term. Within the next several weeks, I will help reintroduce a multi-faceted package cleaning up state law and making certain that victims of human trafficking are treated as just that – victims, not criminals.
The measures will establish an affirmative defense in court cases where an individual who committed a crime because he or she was a victim of human trafficking will be treated as the victims they truly are. Offenses committed by young victims could be expunged from their records. More types of criminal convictions would be set aside if a crime was committed by someone who is the victim of human trafficking. Court procedures for human trafficking cases would be updated and clarified.
I will also continue to fight for improved services so human trafficking survivors can reclaim and rebuild their lives more quickly and comfortably.
We can all play an important part in keeping our communities safer. I ask that you look for opportunities to help by supporting initiatives such as Truckers Against Trafficking, or watch a video about signs to look for from the Michigan State Police or a watchdog group. The National Human Trafficking Hotline is 888-373-7888.
By working together, we can bring this horrible crime affecting vulnerable women, men and children in our communities out into the open so it can be prosecuted to the full extent possible — and ultimately stopped.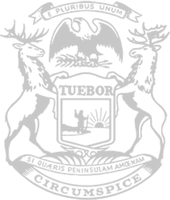 © 2009 - 2021 Michigan House Republicans. All Rights Reserved.
This site is protected by reCAPTCHA and the Google Privacy Policy and Terms of Service apply.