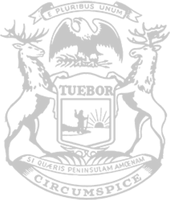 Rep. Glenn: More oversight of Unemployment Insurance Agency needed as it continues to fail Michigan residents
Rep. Annette Glenn, R-Midland, today said more oversight of Michigan's Unemployment Insurance Agency is needed in the wake of a federal monitoring report that revealed additional service and communication problems.
The federal report revealed the state agency didn't disclose a potential problem related to federal Pandemic Unemployment Assistance benefits for nearly six months. The federal government told the UIA it was using eligibility requirements that were not in compliance with federal law as early as Jan. 6. In June, the UIA sent letters informing nearly 700,000 people that they would be required to fill out additional paperwork to determine if they were truly eligible for the pandemic unemployment assistance they received.
"We know all too well how stressful and chaotic the COVID-19 pandemic has been for people across Michigan," Glenn said. "Sadly, the UIA's problems have added to the stress and anxiety of thousands of people ever since this pandemic began. The agency must be held accountable, and I am working on solutions to do that just that."
The House Oversight Committee has called on UIA Director Liza Estlund Olson to appear before the committee to further explain the timeline laid out in the report as well as the agency's decision-making. Olson took over in November of 2020 for former director Steve Gray, who resigned.
The call for improvements within UIA continues Glenn's record of promoting government transparency and accountability.
Glenn's legislation to make the Legislature and governor's office subject to freedom of information or "sunshine" laws has been approved by the House and is awaiting action in the Senate. So is her plan to establish an ombudsman's office that whistleblowers could contact without repercussions or having their identities disclosed – an effort to help state employees raise concerns about possible problems in their departments.
Glenn also is working on several fronts to end "hush money" payouts to former government officials.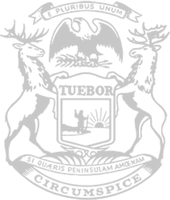 © 2009 - 2022 Michigan House Republicans. All Rights Reserved.
This site is protected by reCAPTCHA and the Google Privacy Policy and Terms of Service apply.