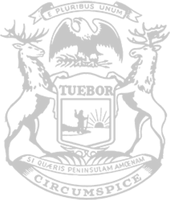 Rep. Glenn: Michigan Legislature approves budget with record investments in students, more support for public safety, and investments for Midland
Rep. Annette Glenn said a budget approved by the Michigan Legislature today will invest in important regional projects, improve schools and make communities safer – all while leaving room for tax relief to help families fight inflation.
"This budget invests more in what matters most to families and communities right here in the Midland area and across Michigan," said Glenn, R-Midland. "Schools will have more resources to teach our kids and keep them safe. Communities will have more resources to attract jobs and become even better places to live. And the Legislature is leaving money available to continue discussions on tax relief so we can help people struggling with higher prices at the gas station and grocery store. This is a good budget plan for today and the future."
Highlights for the budget year starting Oct. 1 include:
Support for Midland: Glenn helped secure $5 million to help with the Midland Community Center rebuild, which earlier this week broke ground for a new facility. "This is a project that will benefit our families, friends and neighbors and bring people together for decades to come," Glenn said. "These resources will help get the project to the finish line."
Support for students and teachers: A $19.6 billion school aid fund includes a record-high per-student base grant of $9,150, and a $575 million plan will help recruit and retain teachers as students catch up on learning lost during the COVID-19 pandemic. Money for at-risk students increases, including in districts such as Midland Public Schools. An additional $168 million will support school safety, and $25 million will support school resource officers. Support for universities and community colleges also is significantly increased in the new budget.
Safer and stronger communities: The budget includes $130 million to support local-level law enforcement and public safety personnel. This includes help for police academies with scholarships and cadet salaries, community policing investments, EMS training, fire department equipment and communications tower upgrades. Revenue sharing to support local community services increases by 6 percent, and a one-time additional $300 million investment will support community and economic development in communities statewide. Mental and behavioral health facilities and programs receive a $625 million boost to improve services for both children and adults across the state.
Safe drinking water: Nearly $50 million will provide technical support to continue replacing lead water service lines. Michigan's efforts to clean up contaminated sites will get a $40 million boost. This comes on top of nearly $2 billion in one-time additional resources recently approved by the Legislature and already signed into law, including resources specifically to replace lead water service lines, address wastewater systems, and clean up contamination.
Family and maternal health: A $20 million investment will support the health of pregnant mothers and their babies – increasing access to prenatal and postnatal care, providing other vital services, and promoting adoption. Glenn said these investments are even more urgent now that the U.S. Supreme Court has overturned Roe v. Wade.  The budget also sets aside $750,000 for the Legislature to defend the constitutionality of the 1931 Michigan law that criminalizes performing abortions.
Paying down debt: Escalating payments into public employee pension systems are crippling the finances of schools and local governments – and would continue to do so unless action is taken right now. The new budget allocates about $2.6 billion to reduce debt in these systems, including $1.725 billion in K-12 and university systems, $750 million for local municipalities and $100 million in the Michigan State Police system.
Financial flexibility and preparedness: The plan leaves billions of dollars on the balance sheet unallocated so Glenn can continue her efforts to provide tax relief, and also protect the state against a possible economic downturn. Another $180 million will be deposited in the state's rainy day fund, boosting the balance above $1.5 billion.
"The governor has vetoed tax relief three times this year alone – but our efforts to lower taxes must continue because it's what the people of Michigan need," Glenn said.
The budget bills advance to the governor for her consideration.
###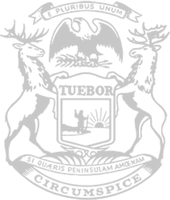 © 2009 - 2023 Michigan House Republicans. All Rights Reserved.
This site is protected by reCAPTCHA and the Google Privacy Policy and Terms of Service apply.