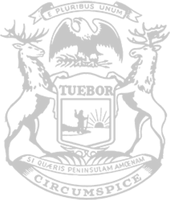 Rep. Glenn: Michigan House plan supports local law enforcement, strengthens relationships with communities
Rep. Annette Glenn, R-Midland, today voted for a state budget plan to support local law enforcement officers and expand community policing in Michigan.
The $80 million 'Stronger Support for Safer Communities' plan backed by the Michigan House is part of a broader budget proposal that includes supplemental funding for the current budget year and for the upcoming budget year that begins Oct. 1.
The House plan includes resources to help train and recruit officers. It provides tuition assistance and signing bonuses to make pursuing a career in law enforcement more affordable. It also includes mental health support, resources for secondary road patrols, de-escalation training, and expanded community policing initiatives.
"There's been a lot of misinformed talk about defunding the police recently – it's dangerous and irresponsible," Glenn said. "We need to provide resources to help law enforcement departments train and recruit high quality officers, and expand community policing initiatives that have been proven to work. That's the best way to support law enforcement officers and strengthen relationships with the people they bravely serve and protect."
The overall House budget also includes more money for dam safety and a record-high investment in public schools – both of which Glenn fought for as a member of the House Appropriations Committee.
Glenn chairs a subcommittee overseeing the budget for the Department of Environment, Great Lakes and Energy. Her House-approved plan includes $15 million for a dam safety emergency fund, with a reporting requirement so the public will know how the money is used. The House plan also reallocates $1 million to a new dam safety grant program, which would help address significant risks or imminent threats for public or private dams.
The House budget for the upcoming fiscal year includes a record high $16.37 billion school aid fund. Most schools would receive an additional $100 per student, raising the minimum per-student foundation allowance to $8,211. All schools would get at least $50 more per student.
The plan provides $1.5 billion for special ed, including an additional $20 million to incentivize districts to invest in services at the local level. In addition, the supplemental budget plan includes $4.8 billion more in federal funding for schools, including support to help kids catch up on lost learning, boost mental health, and improve school ventilation systems.
The House plan advances to the Senate for further consideration.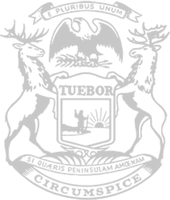 © 2009 - 2021 Michigan House Republicans. All Rights Reserved.
This site is protected by reCAPTCHA and the Google Privacy Policy and Terms of Service apply.