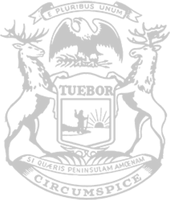 Rep. Glenn: Legislature's budget provides record support for Michigan schools
Rep. Annette Glenn, R-Midland, this week helped lead final legislative approval of a K-12 school budget that invests more than ever before in Michigan students.
The school aid measure for the new fiscal year, which begins Oct. 1, is expected to be about $17 billion – up roughly 10 percent overall from the current year.
All school districts receive more through a record-high state foundation allowance grant – while eliminating a gap between districts that the state has been working to close since 1994. On top of that, Glenn and the House successfully included federal COVID relief funding with one-time equalization payments to ensure every school gets at least $1,093 in additional funding per student.
Combined, the foundation allowance increase and equalization payments provide an additional $3.9 million for Bay City Public Schools, $3.2 million for Midland Public Schools, $1.1 million for Bullock Creek School District, $879,954 for Standish-Sterling Community Schools, $811,299 for Meridian Public Schools,  $682,539 for Pinconning Area Schools, and $338,563 for Coleman Community Schools – just to show a few local examples.
"With all the turmoil and disruption of the past two school years, this investment in our children is needed more than ever," said Glenn, a member of the House Appropriations Committee. "I'm pleased to help deliver more resources to our local schools. It's going to make a huge, positive difference getting students back on track."
The Legislature's budget also increases investment in the Great Start Readiness Program – significantly increasing the amount of funding per child and making the program available for thousands more children. More resources are invested in special education, career and tech equipment, and many other initiatives.
Glenn said work will continue on other elements of the state budget in the coming weeks. The new fiscal year begins Oct. 1.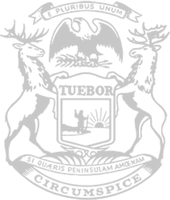 © 2009 - 2021 Michigan House Republicans. All Rights Reserved.
This site is protected by reCAPTCHA and the Google Privacy Policy and Terms of Service apply.