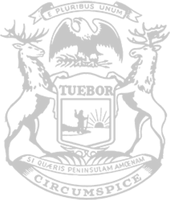 Rep. Glenn: K-12 education, public safety and water infrastructure highlight House budget
Rep. Annette Glenn today helped advance a state budget plan investing more in Michigan schools, public safety, water infrastructure and other vital services – while also leaving room for about $1 billion in tax relief.
Glenn, R-Midland, is a member of the House Appropriations Committee, which advanced the measures to the House floor for further consideration. The plan is for the budget year that begins Oct. 1.
"This plan invests in the services our state needs most right now and for the future – and also sets the stage for tax relief that is desperately needed in this time of runaway inflation," Glenn said. "We are doing more to educate our kids, protect our communities and our drinking water – all while helping hardworking taxpayers hang onto more of their own money."
The House plan provides nearly $20 billion for the school aid fund including a basic per-pupil foundation allowance of $9,000 per student, up $300 per student from the current year. The House plan includes more than $500 million for teacher recruitment/retention, $300 million in school safety initiatives, an additional $210 million for special education cost reimbursements, and more resources for rural transportation. These investments come in addition to the more than $6 billion in federal COVID-19 relief the Michigan Legislature has approved for schools in the past two years.
Glenn chairs a House budget subcommittee overseeing the Department of Environment, Great Lakes and Energy. Two dam safety programs – one for emergency action and another for safety-related grants – would receive a combined $30 million, up $9 million year from the current year. This would come in addition to the more than $250 million in one-time funding for dam recovery recently signed into Michigan law, which includes more than $200 million to repair dams that failed in the Midland region in May 2020.
State revolving funds helping communities with local water infrastructure projects would receive nearly $214 million. This comes on top of nearly $2 billion in one-time additional resources recently approved by the Legislature and already signed into law, including resources specifically to replace lead water service lines, address wastewater systems, and clean up contamination.
Glenn today also voted for a budget plan that boosts resources for law enforcement across Michigan – including the secondary road patrol program, which helps county sheriff departments patrol roads located outside of cities and villages. The House budget plan also boosts resources for a variety of law enforcement recruitment and retention efforts.
Glenn said she continues to support lowering the state income tax rate for everyone with additional relief for retirees, and providing relief for drivers at the gas pump. Gov. Whitmer recently vetoed the Legislature's measures approving this tax relief, but Glenn's efforts to provide it continue in the budget process.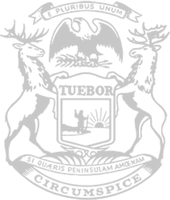 © 2009 - 2023 Michigan House Republicans. All Rights Reserved.
This site is protected by reCAPTCHA and the Google Privacy Policy and Terms of Service apply.