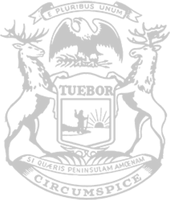 Rep. Glenn: Improved and expanded public safety plan advancing in Michigan House
Rep. Annette Glenn today voted in favor of a revised and improved public safety plan advancing in the Michigan House.
The plan provides $328.5 million in one-time federal COVID relief and surplus state revenue for public safety recruitment and retention, community outreach and school resource officers, and equipment upgrades. The measure was approved by the Michigan House Appropriations Committee today and likely will soon be considered on the House floor.
"The brave men and women serving in public safety deserve our thanks – and our support," said Glenn, R-Midland. "This measure provides the help and assistance they need to do their jobs. And when public safety personnel have the resources they need – everything from boosting staffing levels to mental health support to equipment – they in turn can do an even better job keeping our families and neighborhoods safe."
The plan – contained in House Bill 5522 — was introduced at $250 million last month. In the revised version, $37 million has been added specifically to support firefighter and EMS personnel. Additional resources were added to several other programs such as tracking  absconders and assisting extradition efforts, and for a jail mental health pilot project to evaluate incoming detainees and determine best corrections options.
As a member of the House Appropriations Committee, Glenn helped shape the plan. It demonstrates a commitment to public safety at a time Michigan has nearly 4,000 fewer law enforcement officers than during the 2001 terrorist attacks. There are hundreds of unfilled positions across the state.
Highlights of the plan include:
Strengthening bonds in neighborhoods and schools: The plan provides $10 million for school resource officers to work proactively with students and families. Another $10 million in grants would be provided for community policing initiatives shown to improve relationships between officers and people in the neighborhoods they serve.
Recruitment and retention: The initiative includes $57.5 million for a 'Move to Michigan' recruitment plan to help local departments hire officers now working in other states. Tuition assistance and grants to help offset expenses will make attending a police academy a more practical, affordable option for local law enforcement and corrections officer candidates. Local departments could receive grants to offer job shadowing and signing bonuses to new hires. An additional $7.5 million would support mental health assistance for local law enforcement, firefighters, EMS personnel and other public safety officers.
Supplying essential equipment: More resources would be available for body-worn cameras and gear, narcotics team gear, communications equipment upgrades, and other essentials.
Other provisions include support for local police K-9 units.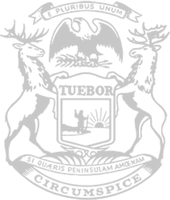 © 2009 - 2022 Michigan House Republicans. All Rights Reserved.
This site is protected by reCAPTCHA and the Google Privacy Policy and Terms of Service apply.