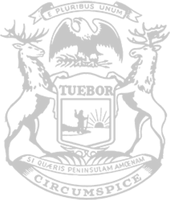 Rep. Glenn: House gives final approval to Unlock Michigan plan
Rep. Annette Glenn today joined her colleagues in a bipartisan vote to help ensure the people of Michigan have a voice in the state's response to prolonged emergencies. 
Glenn voted in favor of a citizen-initiated measure to repeal a 1945 law Gov. Whitmer used to unilaterally rule during the COVID-19 pandemic without input from the Legislature. The law was recently declared unconstitutional by the Michigan Supreme Court. The Unlock Michigan effort permanently removes the law from the books.
While separate measures guiding the state's response in emergencies remain in place, now  the people of Michigan have once again been given a voice through their elected representatives in the Legislature.
"All of us Michiganders should have a voice and work together any time our state faces a crisis such as the COVID-19 pandemic," said Glenn, R-Midland. "It's our best hope for safe, sound solutions to save lives, preserve jobs and protect our way of life. No one person should ever have unchecked power to make those decisions over extended periods of time – and the Unlock Michigan effort ensures it won't happen again."
Unlock Michigan sent the initiative to the Legislature by gathering hundreds of thousands of voter signatures. The initiative does not require the governor's signature, and it can't be vetoed.
"This initiative ensures the power of state government remains with the people of Michigan – which is exactly what our founders intended," Glenn said. "The state Constitution is clear. It says 'the people reserve to themselves the power to propose laws and to enact and reject laws.' The people have spoken through this initiative process, and today they are heard."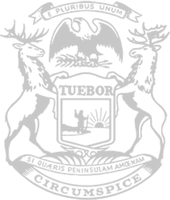 © 2009 - 2021 Michigan House Republicans. All Rights Reserved.
This site is protected by reCAPTCHA and the Google Privacy Policy and Terms of Service apply.