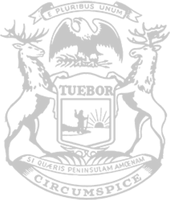 Rep. Glenn: Governor's unilateral prevailing wage decision undermines people's representatives
State Rep. Annette Glenn today said Gov. Gretchen Whitmer's unilateral decision to require prevailing wage for state construction contracts ignores the Legislature's constitutional role to represent the people in the lawmaking process.
"The governor's decision to circumvent the Legislature is concerning, but hardly surprising," said Glenn, R-Midland. "Whether dealing with the coronavirus pandemic or construction projects, Gov. Whitmer has repeatedly disregarded the people's representatives, choosing instead to go it alone."
In 2018, acting upon a citizens' initiative proposed by Michigan voters, the Michigan Legislature repealed a law requiring contracts for state construction projects to pay prevailing wage. Despite the repeal, Whitmer on Thursday announced the Department of Technology, Management and the Budget in her administration will adopt a policy reinstituting prevailing wage requirements.
"Major policies with far-reaching consequences should not be made by one person, and our legislative process was designed to prevent unilateral governing," Glenn said. "The people of Michigan elect representatives and senators from their own communities to be their voices. By ignoring the Legislature, Gov. Whitmer is shutting citizens out of the decision-making process."
Glenn said the announcement is reminiscent of Whitmer's executive orders issued unilaterally during the COVID-19 pandemic, many of which were struck down by the Michigan Supreme Court for exercising the Legislature's lawmaking authority in violation of the constitutional separation of powers.
A study published prior to the 2018 repeal estimated that the prevailing wage law cost taxpayers almost $1.3 billion more than necessary for education-related construction between 2003 and 2012.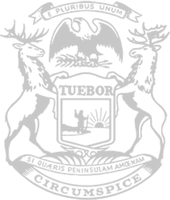 © 2009 - 2022 Michigan House Republicans. All Rights Reserved.
This site is protected by reCAPTCHA and the Google Privacy Policy and Terms of Service apply.