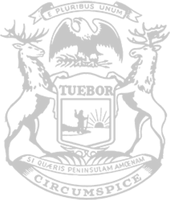 Rep. Glenn continues work to make Michigan's state government more open, accountable
Rep. Annette Glenn, R-Midland, today continued her efforts to make Michigan's state government more transparent and accountable.
Glenn helped reintroduce a bipartisan plan to make the Legislature and governor's office subject to freedom of information or "sunshine" laws. The comprehensive measures would end Michigan's status as one of the very few states that still exempts the governor and state lawmakers from these transparency measures.
"I am committed to rebuilding your trust and faith in state government – and that's why I continue to fight for these reforms," Glenn said. "Some surveys rank Michigan dead last in state laws related to transparency and ethics. It's an embarrassment and you deserve better."
The plan sponsored by Glenn and her colleagues would make the Legislature subject to a new Legislative Open Records Act, while the governor and lieutenant governor would be required to follow the Freedom of Information Act.
Glenn personally is the main sponsor of a measure that would outline how members of the public could appeal excessive fees or improper denials related to records requests.
"Good government is transparent and accountable government is one that shares information with the people who pay for it and rely on its services," Glenn said. "Local governments and schools have been required to follow similar transparency laws for decades. It's past time for state government to do the same."
Similar measures were approved by the Michigan House in the previous two-year legislative session, but the reforms died in the Senate.
The new measures – House Bills 4383-92 – were referred to the House Oversight Committee for further consideration.
Glenn is working to improve government transparency on several other fronts. She has reintroduced legislation to establish an ombudsman's office that whistleblowers could contact without having their identities disclosed – an effort to help state employees raise concerns about possible problems in their departments that need legislative oversight. She also is raising concerns about a "hush money" payout to former Department of Health and Human Services Director Robert Gordon, and is exploring ways to prevent such payments as part of the new state budget process.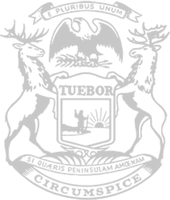 © 2009 - 2021 Michigan House Republicans. All Rights Reserved.
This site is protected by reCAPTCHA and the Google Privacy Policy and Terms of Service apply.