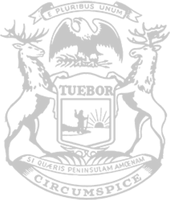 Rep. Glenn calls on Whitmer to reverse 'hush money' contract
Rep. Annette Glenn, R-Midland — chair of the House Appropriations Subcommittee on Environment, Great Lakes, and the Energy — Monday called on Gov. Gretchen Whitmer to revoke a taxpayer-financed "hush money" contract with former state health department director Robert Gordon. Glenn said she will take concrete steps to prevent Gov. Whitmer from continuing to use tax dollars as "hush money" when department heads or employees leave state regulatory agencies.

Pointing to Whitmer's controversial use of $155,506 in state tax dollars to pay for a separation and confidentiality agreement with Gordon, who resigned last month under questionable circumstances, Glenn said she will propose that her subcommittee add language to the budget of the state Department of Environment, Great Lakes, and Energy to prohibit using tax dollars for such payoffs if designed to silence departing officials. She'll also encourage all other Appropriations subcommittee chairs to add the same language to all other state agency budgets, she said.
"When it comes to state agencies responsible for decisions that put public safety and people's lives and livelihoods on the line, the people of Michigan have every right to full disclosure and transparency," Glenn said. "Gov. Whitmer should not be allowed to use state tax dollars to pay 'hush money' to departing state regulators, and now that it's been revealed, she should reverse her attempt to force taxpayers to foot the bill for buying Mr. Gordon's silence."
Glenn said the governor's tax-financed "hush money" agreement with Gordon "can't help but raise questions about what Gov. Whitmer doesn't want former Director Gordon telling lawmakers and the public, especially when fellow Democratic Gov. Andrew Cuomo is facing possible criminal prosecution for allegedly directing his state agencies to cover up decisions that resulted in needless COVID deaths in nursing homes."

Glenn said "many of us believe Gov. Whitmer's actions resulted in the same needless deaths among our most vulnerable seniors here in Michigan, something Mr. Gordon should be questioned about, not paid off to refuse answering such questions."

Glenn said prohibiting such "hush money" contracts are all the more important because of Gov. Whitmer's record of secrecy regarding state employee whistleblowers, and because Michigan is one of only two states in which the governor's office is not subject to Freedom of Information Act requirements to make all official records, communications, and deliberations available to the public.

Glenn noted Whitmer vetoed bipartisan legislation protecting whistleblowers from retribution if they talk to lawmakers or the media.

"Now she's doubling down on this troubling keep-taxpayers-in-the-dark mindset even more by forcing taxpayers to finance keeping state employees quiet after they're no longer working for the state," Glenn said. "Why these brazen, ongoing, escalating in-your-face schemes to keep people quiet at all costs, even if she has to use taxpayers' money to do it? The people of Michigan have a right to know."

Glenn noted that her first bill as a legislator was part of a legislative package to subject the governor's office and the legislature to FOIA-type disclosure requirements making all internal communications and decision-making available to the public. It overwhelmingly passed the House but was not taken up by the state Senate.

After Whitmer vetoed legislation last year that sought to protect state employees who share concerns with lawmakers, Glenn also introduced legislation to establish an ombudsman's office that state whistleblowers could contact without having their identities disclosed. That bill also won overwhelmingly bipartisan support in the House, and Glenn said had that legislation been law during the Flint water crisis, the state might have saved hundreds of millions of dollars in recovery costs if state employees had felt free to express concerns to legislators earlier.
Glenn has reintroduced the whistleblower legislation and plans to soon reintroduce FOIA-related legislation.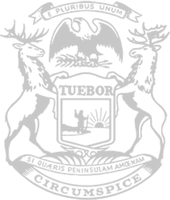 © 2009 - 2023 Michigan House Republicans. All Rights Reserved.
This site is protected by reCAPTCHA and the Google Privacy Policy and Terms of Service apply.