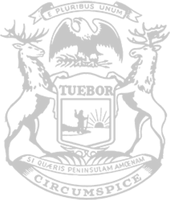 Rep. Glenn: Auburn City Park will receive improvements through Legislature-approved measure
Auburn City Park in Bay County will receive nearly $250,000 for improvements through a measure recently approved by Rep. Annette Glenn and the Michigan Legislature.
The projects are included in the annual Natural Resources Trust Fund legislation now awaiting Gov. Whitmer's signature. Money in the Natural Resources Trust Fund comes from the development of minerals on state land – not general tax money — and is distributed on an annual basis in partnership with local governments. The money must be used for recreational development projects or land acquisition and cannot be used for other purposes, according to the Michigan Constitution.
"Auburn Park is a huge part of the community, and it is continually improving and becoming an even better place to visit," Glenn said. "This allocation from the Natural Resources Trust Fund will enhance the park even more so visitors can find new things to love about it."
The park near U.S. 10 will use the new resources to improve accessibility. The trail within the park will be renovated and widened, and an accessible canoe-kayak launch will be added. Accessible parking and walkways will be included to connect visitors with picnic tables and other areas.
The Auburn project was included in annual recommendations from the Michigan Natural Resources Trust Fund, which require approval and input from the Legislature. The Natural Resources Trust Fund program dates back to the 1970s.
The projects are included in Senate Bill 1028.
###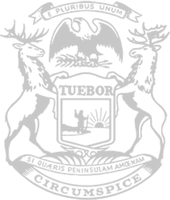 © 2009 - 2023 Michigan House Republicans. All Rights Reserved.
This site is protected by reCAPTCHA and the Google Privacy Policy and Terms of Service apply.