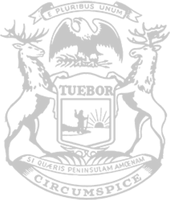 Representative Howell presides over a meeting of the House Natural Resource Committee
Rep. Gary Howell secures passage of momentous recycling, solid waste reform in Michigan
RELEASE
|
December 28, 2022
Lapeer County lawmaker spearheads passage of bipartisan plan
Rep. Gary Howell (R-North Branch), chair of the House Committee on Natural Resources, has led the Legislature in passing a historic eight-bill package of much-needed updates to Michigan's solid waste and recycling laws.
"This issue has been at the forefront of my efforts since first taking office," Howell said. "I began working on this in 2016, when I became chairman of the Natural Resources Committee. With the passing of these bills, we will be working toward a cleaner, healthier Michigan. Instead of lagging behind our neighboring states, we will be the leaders we ought to be in solid waste recycling efforts."
It has been widely agreed that Michigan's solid waste law needed significant reform. This years-long effort was primarily focused on improving policy, and increasing Michigan's current recycling rate of 18 percent. This new law updates the framework and supports counties leading local stakeholders to establish goals and make plans for needed facilities and services.
The Natural Resources & Environmental Protection Act (NREPA) is the statutory foundation for solid waste planning and oversight in Michigan. The law had focused only on disposal at Michigan's numerous landfills and assuring the capacity existed for future collection and storage of waste. Former Gov. Rick Snyder's Recycling Council developed recommendations to increase the recycling rate and update Michigan's solid waste laws, which later were included in these bills. The proposed changes shift the focus to seeing solid waste as a resource that promotes economic vitality, ecological integrity, and ensuring recycling access for all Michigan citizens.
Over 70 stakeholders worked with lawmakers in re-writing NREPA to accomplish the following:
Strengthen financial assurance provisions to reduce long-term environmental and financial risks associated with the closure of landfills;
Require composting and recycling facilities to provide similar financial assurance;
Ensure people have convenient access to recycling services;
Establish benchmark recycling standards;
Revise the local planning process to expand beyond landfills to include recycling and composting;
Specify local funding mechanisms that are available to support recycling;
Enable local governments to require haulers to provide recycling services;
Eliminate restrictions on the flow of waste materials between counties;
Streamline the process for recycling of materials at landfills and transfer facilities.
Due to Rep. Howell's tireless efforts, each of these goals are accomplished in the bill package. The eight-bill plan, sponsored by four Republicans and four Democrats, is contained in House Bills 4454 – 4461.
Michigan residents and businesses recycle only about 18 percent of the material currently thrown away. This is less than half the national average. Yet our state has so much excess landfill capacity that over 25 percent of trash buried in Michigan is coming from other states and Canada. Michigan lags in recycling efforts compared to neighboring states.
Under current policy, Michigan has prioritized the development of landfills. This has led to an oversupply of landfills, the huge importation of out-of-state waste, and a dismal statewide recycling rate.
In late 2018, the Legislature approved $24 million annually in ongoing funding for recycling and industry oversight through the Renew Michigan measure. The passage of this new policy framework will allow for the leveraging of state funds to foster additional public and private sector investment.
By tripling our state's recycling rate, we can create 138,000 new jobs, generate $9 billion in annual wages, and create $34 billion in economic output. Michigan could attract and grow businesses focused on the use of recycled materials, something to which our automotive companies and other major manufacturers have already committed. Michigan's natural resources would be further protected for the enjoyment of future generations.
            "A number of people told me they were certain this legislation was dead," Howell said. "However, I never gave up on this issue. We got it passed in the last hours of the last day of legislative session. I am pleased that Michiganders will benefit for generations to come."
The bills now head to the governor's desk where they are expected to be signed after receiving overwhelming bipartisan support in the House and Senate.
###
Rep. Gary Howell (R-North Branch) represents the 82nd House District, which includes all of Lapeer County. He chairs the House Natural Resources and Outdoor Recreation Committee.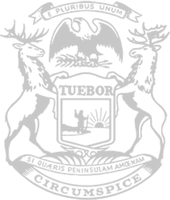 © 2009 - 2023 Michigan House Republicans. All Rights Reserved.
This site is protected by reCAPTCHA and the Google Privacy Policy and Terms of Service apply.