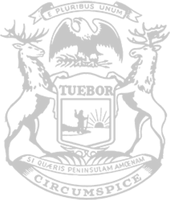 Representative Howell serving as Chair of the House Natural Resources Committee
Rep. Gary Howell reflects on his four terms as Lapeer County's state representative
RELEASE
|
December 28, 2022
As I look back on nearly seven years as your state representative, it is with great appreciation for the trust you have placed in me to be your voice in Lansing. From the very beginning, I made it my mission to return respect, integrity, and civility to this public office.
When you elected me, you gave me the opportunity to make a positive difference in our state Legislature. Together we accomplished many things. Some of these include holding government accountable to the public, providing equal state funding for Lapeer County students, supporting veterans, funding School Resource Officers to make our schools safer, and protecting our natural resources.
As a strong advocate of government accountability, I have supported bills that encourage citizen participation in government and opposed bills that reduce accountability by elected officials. For instance, I voted for Public Act 76 of 2022, which protects and expands the public's right to know by requiring newspapers to publish public notices online as well as in print. By the same token, I voted against Public Act 121 of 2021 which reduced accountability for County Commissioners by extending their terms to four years.
I proudly supported the adoption of House Bill 4411 that equalized per-pupil funding across the entire state. After decades of systemic discrimination, students in our county are finally receiving the same amount of state funding as wealthy suburban districts. Having been involved in education as a local school board president, I have been pushing for equal state funding ever since I was first elected in 2016.
Due to my service in the U.S. Army overseas in Korea, I have always advocated for legislation that would support veterans. For instance, during this past term, I sponsored bipartisan legislation to provide funding for the homestead property tax relief which is provided to disabled veterans and their surviving spouses. I was also proud to support a House plan to assist recently discharged veterans in obtaining civilian jobs.
The issue of protecting our students and teachers was highlighted by the tragedy at Oxford High School on November 30, 2021 – an event I will never forget. As the father of a teacher at Oxford, I know firsthand the angst that parents went through, not knowing whether or not their child was safe. Increased state funding for school resource officers, which I initially proposed as a House budget amendment, made it into the final state budget. This funding will be available to all K-12 districts in Michigan. These officers are specifically assigned to work with and protect students and personnel in Michigan schools. I am pleased that we achieved an even more significant victory for students in that this funding will be included in every annual state budget going forward. Every student in a Michigan school deserves to know that while they are in a school setting, they will be able to focus on their education and know that they are safe.
Rural counties, such as Lapeer, have often had to fight for our fair share of road tax dollars. As the former chairman of the Lapeer County Road Commission, I know firsthand the significant road-funding needs in our county. We as a Legislature were able to secure an additional $750 million in the 2022-2023 House budget for local roads in Michigan. This is an investment based on Michigan's current budget surplus – and involved no new taxes.
I have had the unique opportunity to chair the House Natural Resources Committee for three consecutive terms. Among the achievements I am most proud of are establishing a statewide recycling plan, expanding youth hunting, establishing a pheasant hunting program, and acquiring legislative approval of a mandatory Managed Public Land Strategy Plan for the DNR. My Public Act 240 created – for the first time – a law requiring the DNR to follow a duly adopted 'Land Strategy Plan' for Michigan's 4.6 million acres of forests, parks, and game areas. Our public lands are too precious to be left to haphazard management.
My colleagues on both sides of the aisle are to be applauded for accomplishing so much over the last seven years. I want to thank the citizens of Lapeer County for the trust you have placed in me. As you may know, my public service is not finished. I will be representing constituents on the Lapeer County Board of Commissioners beginning January 1, 2023. Please know that I will always be grateful to live in a county where people are genuine and hard-working. I have taken those same values with me to Lansing each and every day. I wish one and all a blessed New Year.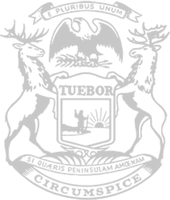 © 2009 - 2023 Michigan House Republicans. All Rights Reserved.
This site is protected by reCAPTCHA and the Google Privacy Policy and Terms of Service apply.